LG Electronics will be releasing their smart watch 'LG Watch Urbane' via three mobile carriers on the 24th. The factory price is $365. LG Watch Urbane has the latest Google Android-ware version, which is the world's first. WiFi connection is available.

If smartphone117 is connected to network and watch Urbane is within the WiFi zone, it will connect to WiFi no matter how far the distance is. LG Electronics explained that they have overcome the previous limit of 10m range connection.

Furthermore the watch has △emoticon text reply △gesture recognition △find my phone functions. Alongside the 3 mobile carrier companies, about 10 complex department stores will have them as weel via professional watch distribution channel 'Star Luxe' starting on the 24th.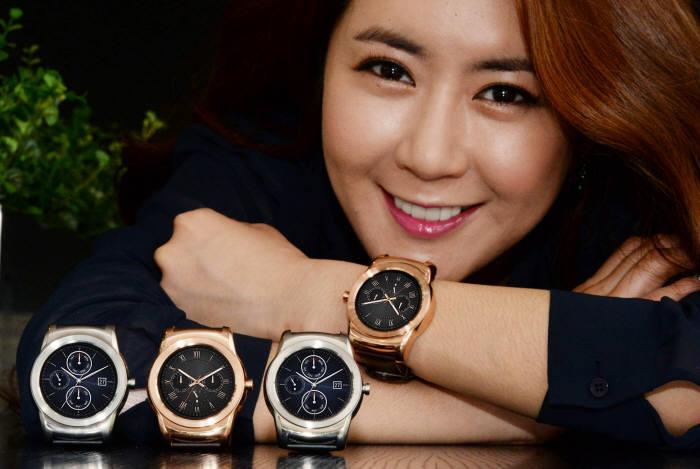 LG Electronics will begin their watch Urbane oversea online sale on 28th in 13 countries.

MC business director Junho Cho of LG Electronics said, "LG watch Urbane is a watch that we put our total effort to make it look luxury yet have the analog feel to it. We will continue on with our development so that we can be the leader in the wearable device market someday."

Staff Reporter Kim, Yongjoo | kyj@etnews.com