Integration of new big data and cloud technologies
Anticipation for export growth in India, Tunisia, etc.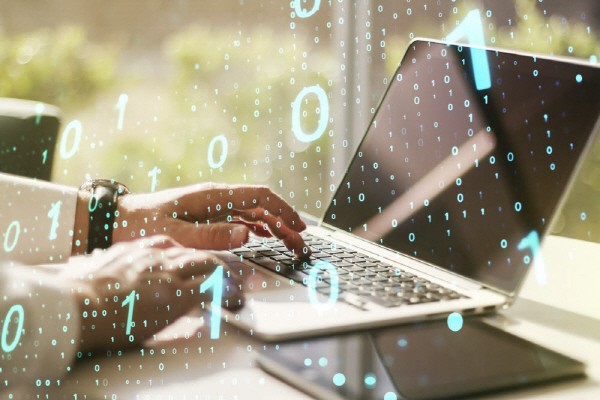 Korea's e-government system exports exceeded $500 million. It fell to the level of $200 million in the late 2010s, but took a turn to the upward trend.

Despite the difficult times from COVID19, companies with new technologies such as big data and cloud have led exports from countries around the world. Whether e-Government exports will gain momentum is receiving attention as many e-Government export projects are scheduled to be carried out this year.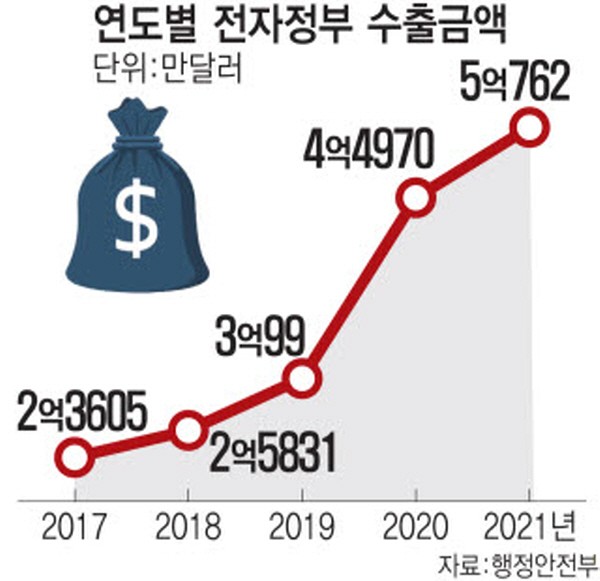 On the 25th, e-government exports in 2021 recorded $507.62 million according to the Ministry of Interior and Safety. It is the first time in six years since 2015 that e-government exports exceed $500 million. Last year's e-government exports have not been tallied yet since the data is collected after the end of the company's annual performance announcement; however, the industry expects the amount to remain at a similar level.

E-Government exports have been on a downward trend since mid-2010. It fell to $269 million in 2016 and $230 million in 2017. However, it recorded growth for three consecutive years, exceeding $300 million in 2019, $449 million in 2020 and $500 million in 2021.

The system has been exported to various countries from Africa, Asia, North America and Central and South America. Large-scale projects in Africa led export performances in 2021, such as the construction of an electronic interlocking system for railways in Egypt ($ 125.15 million) and the construction of an independent mini-grid in Abuja, Nigeria ($ 13.22 million). It recorded 99 exports in ASIA, including the Indonesian National Police Agency's wireless communication network construction project (40 million dollars).

Korea has technological prowess and experience; hence it receives attention again as each country promotes e-government projects that incorporate new technologies such as artificial intelligence (AI) and cloud. Korean technology has been applied to many overseas e-government projects based on new technologies, such as Indonesia's national tax administration system and Peru's smart city pilot project.

It is anticipated that the export growth will occur this year as well.

Indonesia has ordered a cloud-based government data center construction project this year. Domestic cloud companies are preparing to participate in the project that worths KRW 80 billion. Malaysia will soon place an order for a mobile identification system construction project. Including Tunisia's 'administrative information sharing system' project, developing countries such as Laos and Costa Rica will also place orders for new projects.

An official from the Ministry of Interior and Safety said, "This year's e-government exports will be similar or higher amount as that of previous years. We will support companies with their overseas expansion in major bases centered on the Digital Government Cooperation Centers established in Indonesia, Peru, and Cambodia."

Some say that it is difficult to consider it a true export as many of the e-government export projects are conducted as Official Development Assistance (ODA) projects in which Korea's budget is invested. The proportion of domestic funds accounted for is 96% of the total export amount in 2021.

An official from the Ministry of Interior and Safety responded to this matter saying, "It is a project in which Korean funds were invested; however, additional projects such as maintenance continue after establishing the system. Therefore, the continuity of exports by Korean companies is guaranteed. It also has positive effects in companies building references in these countries and securing opportunities for possible businesses in neighboring and other countries."

By Reporter Jiseon Kim (river@etnews.com)