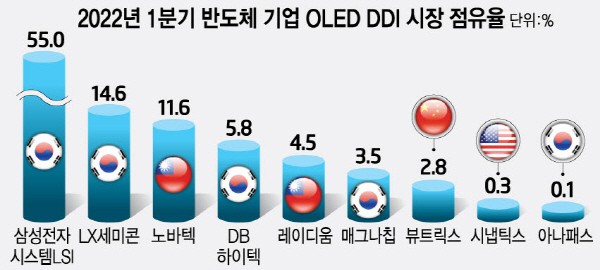 In the first quarter of this year, South Korea took the first in the global market share for smartphones organic light emitting diode (OLED) display driver IC (DDI). Despite the degrowth of smartphones, they took a market share of 79% because of strong sales of high value-added OLED DDI. Taiwan, the leader in the liquid crystal display (LCD) DDI market, remained in second place with a 17.4% share in the OLED DDI market.

According to market research firm Omdia, System LSI from Samsung Electronics accounted for 55% of the OLED DDI market share in the first quarter. LX Semicon ranked second in market share with 14.6%. DB HiTek, Magnachip, and Anapass followed with a combined market share of 9.4%.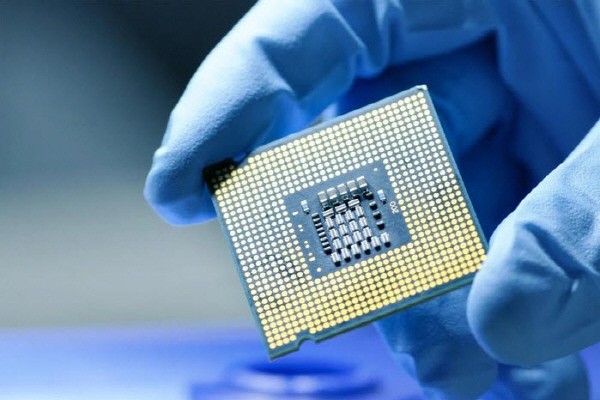 Samsung System LSI maintained their leading position by increasing the supply of OLED DDI to Apple's flagship smartphone, iPhone. In 2021, System LSI accounted for nearly 60% of the smartphone OLED DDI market. They are only supplying OLED DDI to Samsung Galaxy and Apple iPhones, and they still recorded a 43.4% higher share than Novatek (11.6%), the number one DDI operator in Taiwan in the first quarter.

LX Semicon also started supplying OLED DDI to LG Electronics for TV and increased the amount of DDI for smartphones, recording double-digit market share.

In Taiwan, Novatek, Raydium, and Himax made a leap forward. OLED DDI is increasing their supply led by Novatek and Raydium. Novatek is the only company to record double-digit OLED DDI market share from Taiwan. Raydium recorded 4.5%, rising to the second place in Taiwan. Taiwan is diversifying their OLED DDI supply by focusing on supplying LCD DDI to Chinese display companies.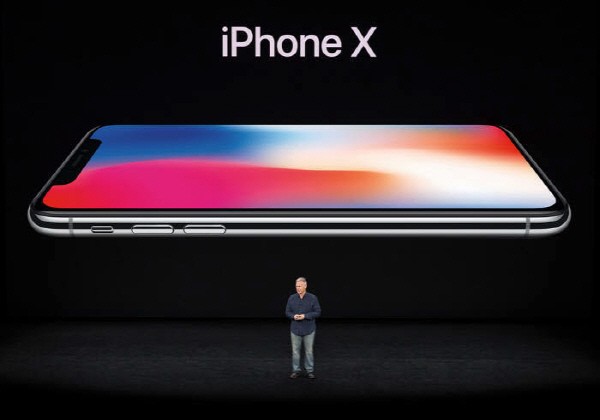 The industry evaluated that the smartphone DDI market was divided between South Korea and Taiwan. An industry official said, "South Korea has a dominant position in the OLED DDI market, but cooperation with Chinese companies is not being achieved with LCD DDI. Unlike South Korea, Taiwan is expanding cooperation with Chinese display companies such as BOE and others."

Taiwan is expected to strengthen their DDI market, focusing on LCD. In the LCD DDI market for smartphones, Taiwan recorded a 67% share higher than South Korea. South Korea recorded a market share of less than 1%, which is lower than Europe.

In Taiwan, Novatek ranked first with 31.7% of LCD DDI market share. Following Novatek, Taiwanese and Chinese DDI companies such as Chipone and OmniVision showed rapid progress with double-digit market share. The smartphone DDI market is expected to be weak this year. According to Omdia, DDI for smartphones is expected to decrease by 12.5% this year compared to the previous year. LCD DDI demand is expected to decrease while OLED DDI demand is expected to increase in the long term.

<Table>2022 1Q semiconductor companies OLED DDI market share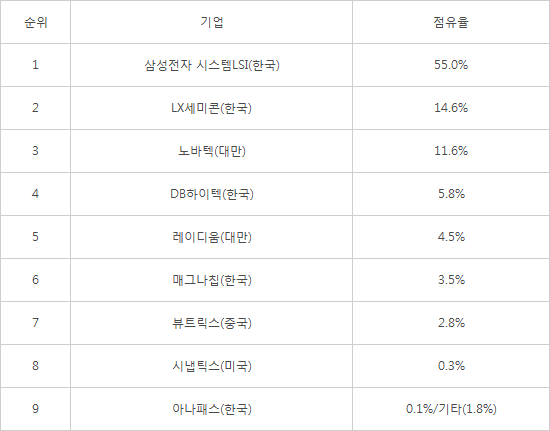 By Staff Reporter Ji-woong Kim jw0316@etnews.com