Last year's sales reach 29 trillion won...23% growth from the previous year.
Demand for TV increased due to the prolonged COVID-19
Sales of large OLED panels up 70%
Goal of shipping more than 10 mill

LG Display turned a profit for the first time in three years. This is because the large-sized OLED business has come to fruition. Operating profitswere around 2 trillion won, which is second to that of 2017, when it posted record-high performance.

LG Display announced on the 26th that it recorded 29.878 trillion won in sales and 2.23 trillion won in operating profit last year. Sales rose 23% year-on-year and operating profits turned positive.

This is the first time in three years, since 2018, operating profits were positive. It achieved the largest operating profit equivalent to a record 2.4616 trillion won in 2017. This is the effect of increasing demand for OLEDs and operating LCDs as demand for TVs due to COVID-19 increases, according to market conditions.

LG Display sold 8 million large-sized OLED panels last year, up 70% from a year earlier. As demand for large-sized TV OLEDs are rising this year, LG Display plans to ship more than 10 million OLEDs.

LG Display has been targeting large-sized OLED markets, on top of LCDs, as a future endeavor. After mass-producing large-sized OLEDs for the first time in the world in 2012, it has secured price competitiveness by establishing mass production systems in Paju and Guangzhou, China. LG Display's large OLED will be supplied to 20 TV brands, including its parent company LG Electronics, Sony, Panasonic, and Vizio.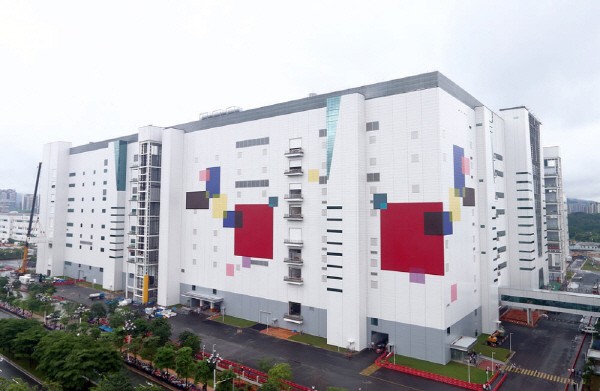 LG Display is planning on strengthening its OLED business this year. It plans to set a sales target of 10 million units, which is as much as half of the world's TV demand, and expand the technology change and productivity of 'OLEDEX' devices. They plan on continuing its annual profits this year and establish itself as a high-yield business.

LG Display is also strengthening investments in small and medium-sized OLEDs. They are also planning to increase investments in small and medium-sized OLEDs in line with the expansion of information technology (IT) devices. In line with the small and medium-sized OLED investment plans in Paju, LG Display also plans to build production facilities as scheduled.

For their LCD business, they are focusing on production for LCD TVs in China. In response to the demand of overseas customers, they are working on price competitiveness and plans to respond flexibly to market conditions based on the demand for mobile tablets for ITLCD panels.

Kim Sung-hyun, chief financial officer of LG Display, said, "Although volatility in demand and supply chains for products continues due to the prolonged pandemic, we will increase our responsiveness to market conditions and secure stability in business operations."

Meanwhile, LG Display decided to implement a cash dividend policy thanks to its peak performance. For the first time in three years since 2018, they will implement a dividend policy of 650 won, which is 20% of net profit, to enhance value through a shareholder return policy.

By Staff Reporter Ji-woong Kim (jw0316@etnews.com)