Establishment of the first joint venture between material and automotive industries
Production facility to be built in the North America by 2024 for mass-production
POSCO Chemical will establish a cathode material joint venture with General Motors (GM), the largest U.S. automotive manufacturer. This is the first time that a battery-based company has collaborated with an automotive company. The joint venture is going to commercialize nickel, cobalt, manganese, and aluminum (NCMA) cathode materials used in high-capacity batteries for the first time.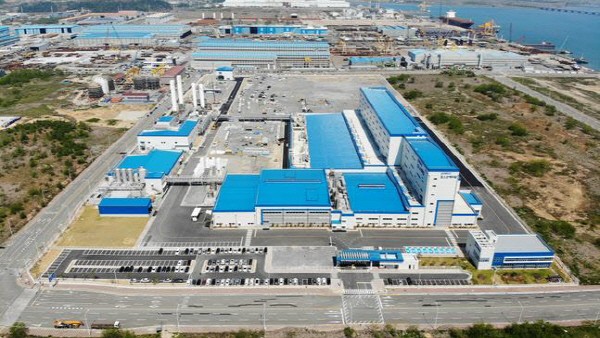 POSCO Chemical will build an NCMA cathode material factory in North America. Construction will begin next year, and the mass production system will begin in 2024. The cathode material is a key material that accounts for 40% of battery cost. The NCMA cathode material to be produced by the joint venture is aluminum (A) added to the general NCM cathode material. The nickel content is 80%, which is higher than 60% of the general cathode material, thereby achieving high capacity and safety of the battery. The NCMA battery produced by the joint venture is expected to be applied to more than 20 types of finished cars, including GM's large electric truck, Hummer.

GM is the No. 1 automotive manufacturer in the U.S. and also established Ultium Cells, a battery joint venture with LG Energy Solution. It is pushing for internalization of batteries one step ahead of U.S. automakers such as Tesla, Ford, and Rivian.

It is expected that there will be an impact on the electric vehicle battery manufacturing value chain as automotive manufacturers not only collaborate with battery companies but also directly join hands with material companies. This is because competition with major battery companies is inevitable as automotive manufacturers will directly produce batteries themselves in the long run. Major companies such as Tesla and Volkswagen have already declared internalization of batteries. POSCO Chemical is the first in the world to set up a battery material joint venture in partnership with an automotive manufacturer. A POSCO Chemical official said on the 2nd, "We will become the world's largest cathode material company according to POSCO Group's plan to secure lithium and nickel for batteries."

POSCO Group is seeking to switch from Korea's leading steel company to a global secondary battery material company by securing battery material minerals such as lithium and nickel.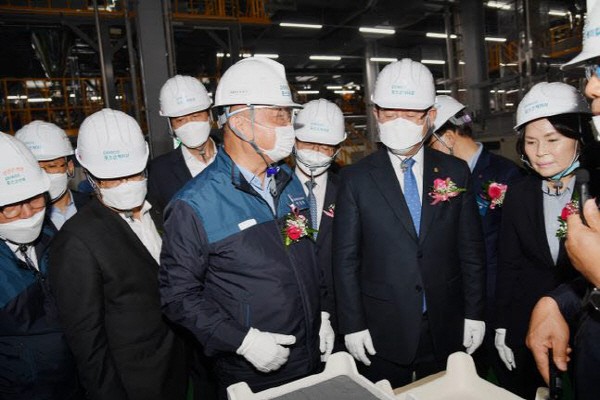 By Staff Reporter Ji-woon Kim(jw0316@etnews.com) , By Staff Reporter Tae-jun Park (gaius@etnews.com)