Samsung Electronics has finally made a decision to build a new foundry plant in Taylor City, Texas. Samsung Electronics held a press conference at the Texas governor's residence on the 23rd (local time). Many officials including Samsung Electronics Vice Chairman Ki-nam Kim, Texas Governor Greg Abbott, and Senator John Cornyn attended, and announced the final bill.

After Austin, Samsung's second foundry plant in the US, Taylor plant, will start construction in the first half of next year. Operation of the plant is targeted for the second half of 2024. The estimated investment in construction and facilities is $17 billion.
Vice Chairman Kim said, "This year marks the 25th anniversary of Samsung Electronics' semiconductor entry into the US, and the Taylor plant decision was to invest in a new semiconductor line will be a cornerstone for preparing for a new future. It will not only stabilize the global semiconductor supply chain, but also contribute to the development of local communities by creating jobs and nurturing talents."

Samsung Electronics explained, "Taylor City was selected considering various aspects such as synergic effects with the existing Austin production line, semiconductor ecosystem and infrastructure supply stability, local government cooperation, and community development."

Advanced foundry process is applied to the new line. It produces various advanced system semiconductors such as 5th generation (5G) mobile communication, high-performance computing (HPC), and artificial intelligence (AI).

Synergic effects with the domestic R&D ecosystem is also expected. Even when the plant is expanded in the US, advanced R&D will be mainly done in Korea. Samsung Electronics expected that improving domestic R&D capabilities would create a virtuous cycle where new jobs would be created in Korea as well.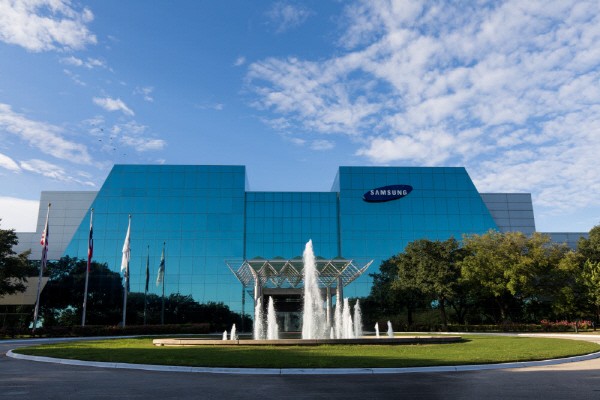 The new line in Taylor City is to serve as a key production base to achieve Samsung Electronics' 'System Semiconductor Vision 2030' along with Line 3 in Pyeongtaek. Samsung Electronics Vice Chairman Jae-yong Lee announced his vision of becoming the world's no.1 in the system semiconductor sector, including foundries, in 2019.

Samsung Electronics Vice Chairman Lee met reporters at Gimpo Airport on the afternoon of the 24th (Korean time) after returning from a business trip to the US, and expressed his intention to strategize about future plans. When Vice Chairman Lee was asked about the prospects for a large-scale investment decision, he responded by saying, "Investment has its own issues, but my heart felt heavy after hearing the voices of the site and seeing the harsh reality of the market from this business trip." Regarding the business trip to the United States, he said, "It was a good business trip because I was able to meet business partners whom I haven't seen in a long time and have a discussion about the future."

By Staff Reporter Dong-jun Kwon (djkwon@etnews.com)