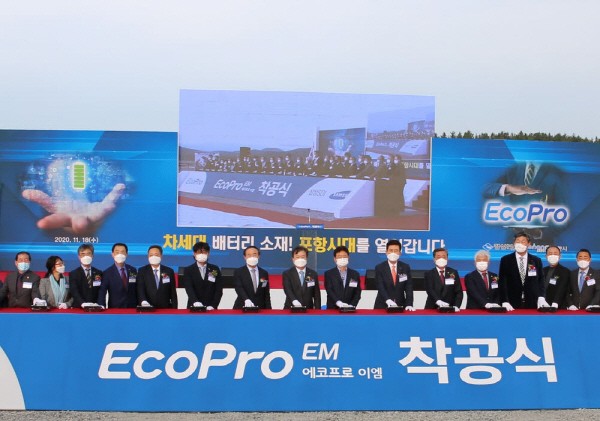 A joint venture of Samsung SDI and EcoProBM for electric vehicle battery materials will start operating this month. The venture will supply the cathode material, which is a key material for Samsung SDI's electric vehicle batteries. 'EcoProEM', a joint venture established by Samsung SDI and EcoProBM, will start operation on the 21st at the completion ceremony of the Pohang plant. Samsung SDI and EcoProBM held 40% and 60%, respectively, of the shares in the joint venture. The joint venture will invest KRW 180 billion to supply cathode materials for electric vehicles starting next year. Samsung SDI secured a supply of cathode materials for its batteries that used to rely on overseas plants.

Samsung SDI decided to make a joint investment to secure a stable supply of 'nickel, cobalt, aluminum' (NCA) cathode materials.EcoProEM is the first battery material company that Samsung SDI has jointly invested in. This is a strategy to respond to the growth of the overseas electric vehicle battery market byoperating this plant. EcoPro is planning on expanding NCA supply in accordance with Samsung SDI's plan to expand battery production. Samsung SDI has recently applied EcoPro's 88% nickel content NCA cathode material to batteries installed in BMW and Rivian electric vehicles.

It is reported that Samsung SDI CEO Younghyun Jun and EcoPro CEO Dongchae Lee will attend the EcoProEM completion ceremony. CEO Jun participated in the joint venture establishment event in May last year and discussed ways to supply cathode materials. It is expected that CEO Jun and CEO Lee will explore future cooperation plans in the electric vehicle battery market at the event. EcoPro also plans to build overseas cathode material plants. This will be a stepping stone to produce cathode materials in Europe and the United States after 2024. CEO Lee will be announcing overseas plant construction plans at the event.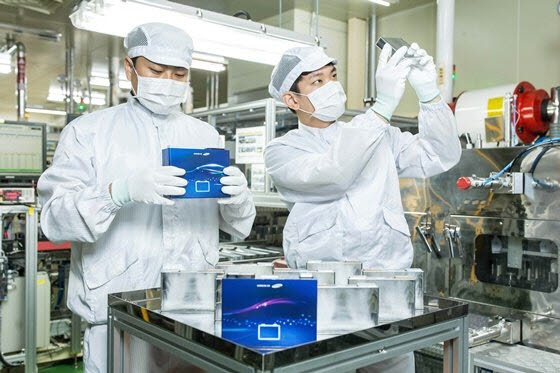 By Staff Reporter Jiwoong Kim (jw0316@etnews.com)