Held on the 9th... Follow-up measures for the 'Regulation Challenge'
Participated by around 15 industry-university-research experts
Ministry of Science and ICT cautious about 'system revision'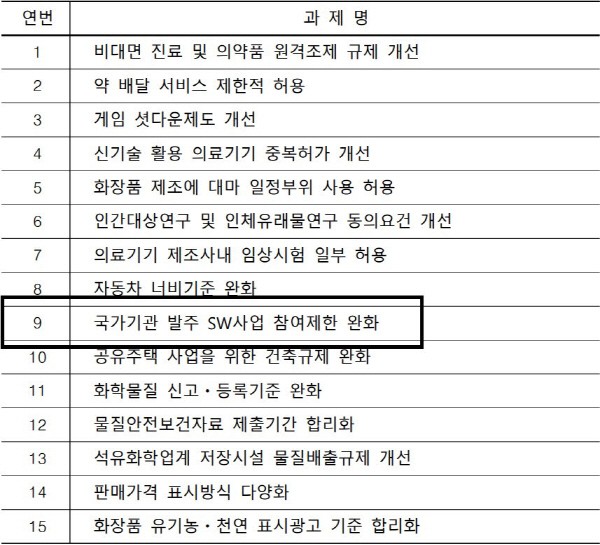 Whether to maintain or improve the restriction on large companies' participation in public software (SW) will be on the agenda of the Ministry of Science and ICT's Regulatory Verification Committee. Controversy has arisen again due to the proposal of the revision of the SW Promotion Act, which entrusts the decision to participate in large corporations to each department, and the failures in the vaccine reservation system. As a result, battle among large, small, and mid-sized enterprises (SMEs) is expected to be fiercer than ever.

The Ministry of Science and ICT is to hold a Regulatory Verification Committee (Chairperson Hong-ta다 Yong, 1st Vice Minister) in Sejong City on the 9th to discuss whether to improve the system for restricting large companies' participation in public software (SW). About 15 industry, academia, and research experts will participate as private committee members. From the corporate side, LG CNS and KT (large companies), Daishin Information and Communication (midsize company), and U+IT (small company) will participate to present opinions on the need to maintain and improve the system. An official from the Ministry of Science and ICT's Software Policy Office will also present its position on maintaining or improving the system.

The Regulatory Verification Committee is an organization operated by each ministry according to the 'Regulations Verification Responsibility System', a system requiring each relevant ministry prove the need to maintain regulations and, if not, improve or abolish them. Holding Regulatory Verification Committee by the Ministry of Science and ICT is a follow-up measure to the 'Regulation Challenge' announced by Prime Minister Kim Bu-gyeom in June. According to him, if there are excessive regulations compared to overseas, the government will boldly improve them. 15 tasks, including the system to restrict participation by large corporations, have been selected as the first regulatory challenge tasks.

The Ministry of Science and ICT held a pre-meeting in Osong, Cheongju-si, Chungcheongbuk-do last month with officials from large and SME (IT) service companies, Software Policy Research Institute, the IT Service Industry Association, and the Korea Chamber of Commerce and Industry and listened to their opinions. The meeting ended after checking each position for about two hours.
Conglomerates pointed out the degrading inefficiency and stability caused by the separation of large-scale projects due to restrictions on their business participation and requested improvements to allow the participation of large companies or foster mutual growth through consortiums with mid-sized companies.

Mid-sized companies expressed their position that the restriction on the participation of large enterprises is not a regulation but a necessity in terms of industry promotion and insisted that the system should be strengthened than now as large companies are participating more through excepted regulation. Mid-sized companies view that the recent vaccine reservation system issue is not a problem with large corporations and SMEs but is a greater responsibility of the ordering agency such as business analysis. SMEs were split into two. Some argue that the system should be relaxed because doing business with large enterprises is more advantageous than medium-sized enterprises in terms of profit margins. Others argue that large companies' participation must be restricted to give small firms opportunities to grow into midsized firms.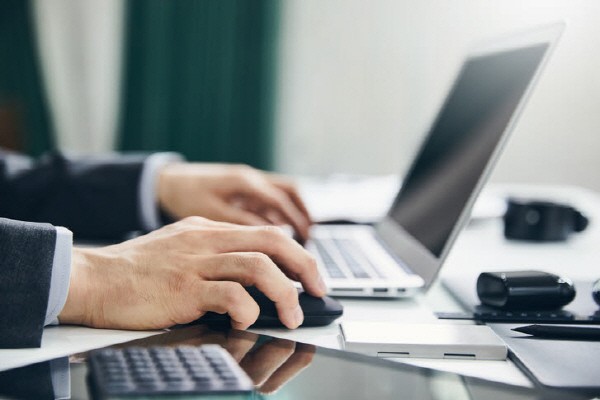 The Ministry of Science and ICT has taken a cautious stance. This is because public officials in charge must review measures to deregulate or explain when regulations are necessary, according to the Regulatory Verification Responsibility System. Abolition or improvement of the system may be viewed as if there is a problem with the system. Since the system was improved once last year to include the creation of a new market and the introduction of a partial recognition system in the deliberation criteria for exceptions to restrictions on participation by large companies, revising the system again after one year can be a burden. However, it is also not easy to maintain the current status as voices for system improvement are growing. As suggested by some, it is difficult to easily determine whether the regulation is excessive than overseas.

An official from the Ministry of Science and ICT said on the 2nd, "A system to restrict the participation of large corporations does not exist abroad, but the environment is also different from that in Korea as there is no system of mutual investment restriction on the corporate group (large companies) in other countries. Judgment is made by the regulatory verification committee.

An IT service industry official said, "Alternatives are needed for large businesses of a certain size or larger, such as having large companies, midsized companies, and small firms form a consortium at a certain ratio and work together. A thorough effect analysis must be preceded to strongly backup the discussions about improving or maintaining the system."

The results of discussion by the Ministry of Science and ICT's Regulatory Verification Committee will decide whether to improve the restriction system through the Regulatory Challenge Council presided over by the Office for Government Policy Coordination and the Regulatory Challenge Public-Private Meeting presided by the Prime Minister. If confirmed, laws and regulations will be revised within the year as a follow-up.

By Staff Reporter Ho-cheon Ahn hcan@etnews.com