Launches a new product 'ISOCELL Auto 4AC'
Applies 'Corner Pixel,' simultaneous recognition of low and high luminance
Supports to minimize blind spots even in extreme conditions
Supplies to global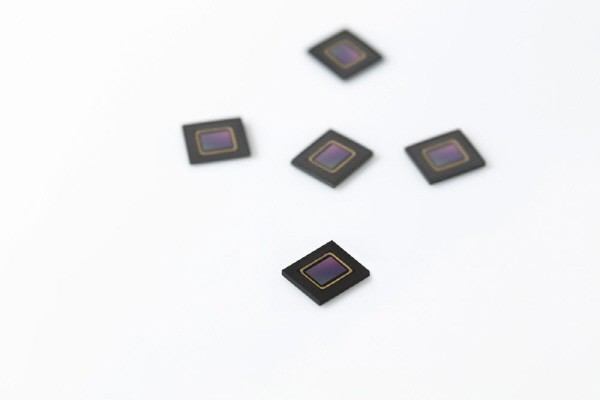 Samsung Electronics is earnestly targeting the automotive image sensor market. The company will be supplying a new product, launching in the second half of the year, with cutting-edge 'Corner Pixel' technology to global automakers.

Samsung Electronics announced on the 13 th that it has launched a new vehicle image sensor, 'ISOCELL Auto 4AC.'

The new product met the automotive test certification standard for the first time. It is expected to be applied to surround-view monitor and rear-view camera that analyze the surroundings from inside the vehicle.

ISOCELL Auto 4AC is a product that has 1.2 million pixels in a 1/3.7 inch optical format. Samsung Electronics applied the cutting-edge Corner Pixel technology to this product for the first time. The Corner Pixel is a pixel design technology specialized for vehicle image sensors, in which a 3.0 micrometer (μm) large photodiode for low illuminance and a 1.0 μm small photodiode for high illuminance are comprised in one pixel. It supports safe driving by providing accurate road information to the driver, such as minimizing blind spots even in extreme conditions.

The new product has obtained 'AEC-Q100' certification (auto grade 2), which is a standardization for quality and reliability for automotive parts. It functions safely in harsh conditions such as -40℃ to 125℃. This is the first time that Samsung Electronics' vehicle image sensor has satisfied the AEC-Q100 certification. An image signal processor (ISP) that improves the captured image quality is built-in, which assists customers to design products efficiently.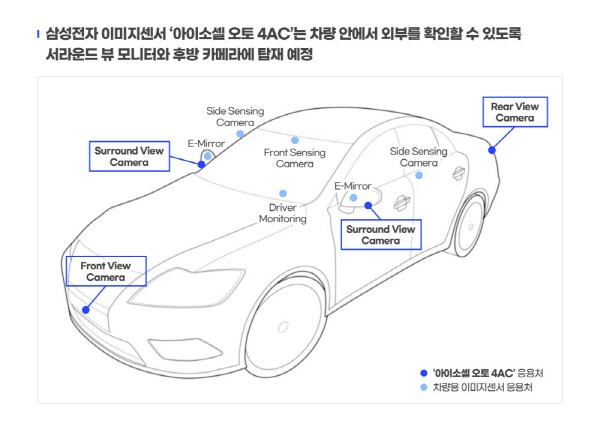 Disposing photodiodes of different sizes for each pixel, the Corner Pixel is possible to recognize high and low light environments simultaneously. It provides a clear High Dynamic Range (HDR) video of 120dB in real time without afterimage even in environments with large contrasts in brightness, such as dark tunnels or underground parking lot exits. dB is a unit of dynamic range for the ratio of the brightest signal to the darkest signal. In general, the higher the dB, the more accurately both bright and dark areas can be expressed in a place with a large contrast.

With the launch of the new product, Samsung Electronics has expanded its automotive semiconductor portfolio. In 2017, Samsung Electronics introduced the world's first 'eUFS for vehicles.' In 2019, it also supplied the 'Exynos Auto' processor to the German Audi's next-generation infotainment system. In April, it also launched a pixel LED for intelligent headlamps for future automobiles.

Deok-hyun jang, Vice President of Sensor Business Team at Samsung Electronics' System LSI Business Unit, said, "ISOCELL Auto 4AC is a revolutionary product that applies thoroughly-studied and advanced Samsung Electronics' mobile image sensor technology to high stability automobile technology. In the future, we plan to expand the lineup of image sensors for vehicles to include not only surround-view monitors and rear-view cameras, but also autonomous driving and in-cabin cameras."

According to market research company TSR, the automotive image sensor market is expected to grow at a compound growth annual rate of 11% until 2024. It is analyzed to lead the overall image sensor market which has a growth rate of 6.8%.

By Staff Reporter Dong-jun Kwon
(djkwon@etnews.com)