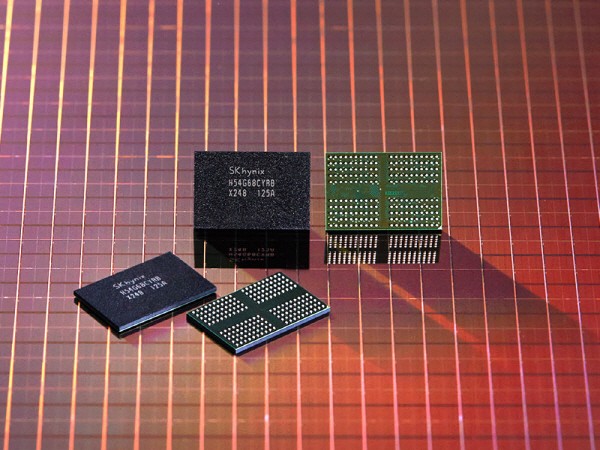 SK hynix has started mass production of 4th generation 10 nanometer (nm) class(1a) mobile DRAM using extreme ultraviolet (EUV) equipment. SK hynix is the first to formalize mass production of 1a DRAM using EUV. SK hynix plans to focus on improving memory productivity and cost competitiveness, taking this year as the 'first year of EUV'.

SK hynix announced on the 12th that it started mass production of 8 gigabit (Gbit) LPDDR4 mobile DRAM at the beginning of this month with a 10-nano class 1a micro process.

1a is a term for4th generation 10nm class DRAM commonly used in the industry. The amount of DRAM that can be obtained from one wafer is about 25% higher than the 3rd generation (1z) product. In addition, the new product stably performs the maximum speed of LPDDR4 mobile DRAM (4266Mbps). Power consumption has been reduced by 20% compared to existing products. The new product will be supplied to smartphone manufacturers from the second half of this year.

It has gained a lot of attention from the industry since the new product is the first among SK hynix DRAMs to be mass-produced using EUV process technology. EUV has a wavelength is only 1/14 of argon fluoride (ArF). It is advantageous for realization of semiconductor microcircuits. This is why the industry is rushing to introduce EUV process technology. This is because the level of EUV utilization has emerged as a key factor in determining DRAM mass production technology. SK hynix is known to have a total of three EUV equipment. It is estimated that the 1a DRAM will be massproduced at the SK Hynix M14 or M16 FAB.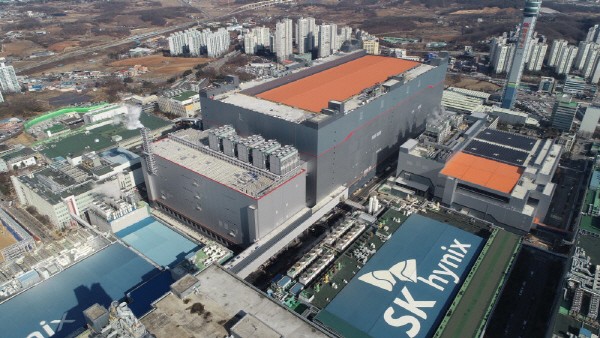 As SK hynix opened the era of EUV 1a DRAM for the first time in the industry, it took the lead in mass production. Since it is still in the early stages of mass production, the production capacity is not large. However, it is meaningful that it has preempted the market with its advanced mass production capability.

Samsung Electronics started mass production of firstgeneration (1x) DRAM with EUV process for the first time in the industry last year. However, mass production of the 1a has not yet been formalized. Although US Micron announced mass production of 1a DRAM, it is not a process using EUV. Micron is also considering to adopt EUV equipment for microprocessing.

Prior to this, SK hynix introduced some EUV during the production of second-generation (1y) products and confirmed its stability. As the EUV process technology has been reconfirmed by mass production of 1a DRAM this time, all products of 1a DRAM will be produced using EUV in the future. SK hynix expects that 1a DRAM will play a major role in the global memory semiconductor supply and demand as the global demand for DRAM expands this year.

In addition, SK hynix plans to apply 1a technology to next-generation DDR5 starting early next year following the LPDDR4 product.

Young-man Cho, head of SK hynix 1a DRAM Task Force (Vice President), said, "This 1a DRAM is a product that can be expected to be highly profitable due to improved productivity and cost competitiveness. With the cutting-edge technology by applying EUV to mass production, we will be able to solidify our leading position in the industry."

By Staff Reporter Dong-jun Kwon (djkwon@etnews.com)