Developed electric vehicle battery with the highest nickel content
Maximized mileage by increasing energy density
Secured safety with separation membrane control technology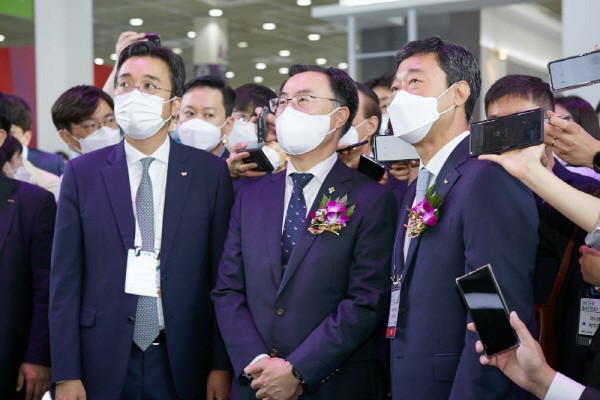 SK Innovation is expected to complete the development of 94% pure nickel nickel/cobalt/manganese (NCM) battery by 2025. It is a pouch-type electric vehicle battery applying a cathode material of the highest nickel content. Following NCM9½½, SK Innovation is pioneering the electric vehicle battery market by adding pouch manufacturing technology and separator safety reinforcement technology.

At 'Inter Battery 2021' held at COEX in Seoul, SK Innovation announced that it plans to develop a 94% nickel NCM battery by 2025. Since increasing the nickel content can improve energy performance, the NCM 94% battery has the greatest performancestrength. SK Innovation aims to apply NCM 94% batteries which maximize the driving range of electric vehicles to pure electric vehicles.

It has been reported that SK Innovation is developing NCM 94% battery as a pouch type. To meet the market demand, the company has been using a mixture of cathode materials in high-nickel batteries, by mixing high nickel NCM811 (nickel 80%, cobalt 10%, manganese 10%) NCM523 (nickel 50%, cobalt 20%, manganese 30%) and NCM622 (nickel 60%, cobalt 20%, manganese 20%). After, SK developed and supplied mixed-type batteries for the mileage of electric vehicles produced by global automakers.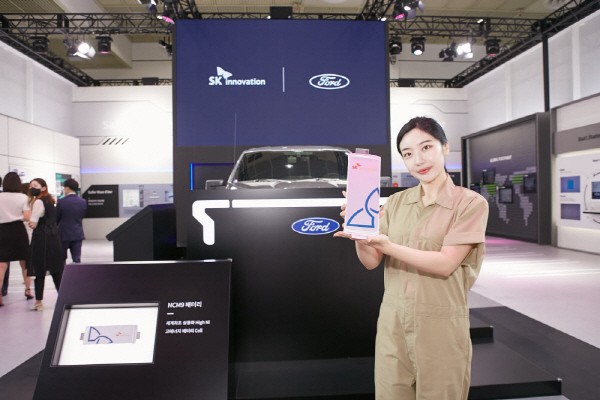 SK Innovation succeeded in applying 90% NCM9½½ nickel as a pure pouch battery this year, thereby becoming the first company to realize 90% nickel technology with NCM batteries. Having adopted Ecopro BM's NCM 90% cathode material and successfully applied it to electric vehicle batteries, SK Innovation plans to supply it in earnest to Ford's F-150 in the second half of this year.

Since the pouch battery has a high energy density, it is advantageous for extending the driving range. However, it requires advanced technologyto increase the proportion of nickel due to the problem of chemical instability caused by the active movement of lithium ions. Reinforcing driving performance and solving safety issues by increasing the nickel content with NCM batteries is the industry's biggest task.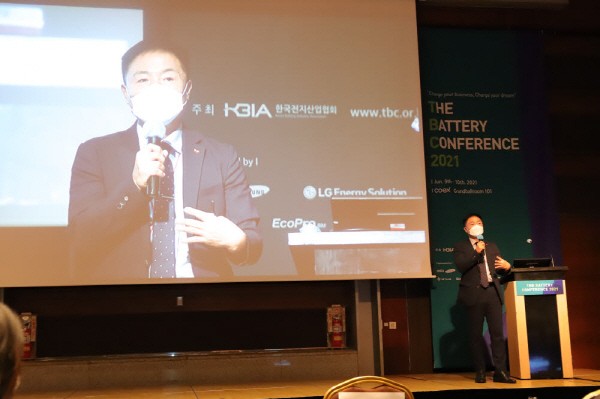 SK Innovation is fortifying the internalization of battery materials to solve safety issues, continuously developing technology throughsubsidiary SK IE Technology that supplies thin and durable separators. So far, there has been no single case of fire in the battery that applied the separator supplied by SK IE Technology.

SK IE Technology prevents fires with 'Sequential Stretching', which controls the thickness of separator to uniformly and precisely as desired, and Ceramic Coating Separator (CCS) technology, which thinly spreads fine ceramic stone powder on the separator. SK Innovation is also utilizing the zigzag folding technique to enhance safety. This has further lowered the possibility of fire riskby having a separator continuously wrap between the anode and cathode at once without a break.
Jonha Lee, Head of SK Innovation's Battery Development Center, said, "We believe that safety will be the center of future battery competition, in addition to securing energy density and improving fast charging performance. SK Innovation aspires to lead the future battery market by integrating new thermal diffusion safety technology to the unparalleled safety technology we have already secured."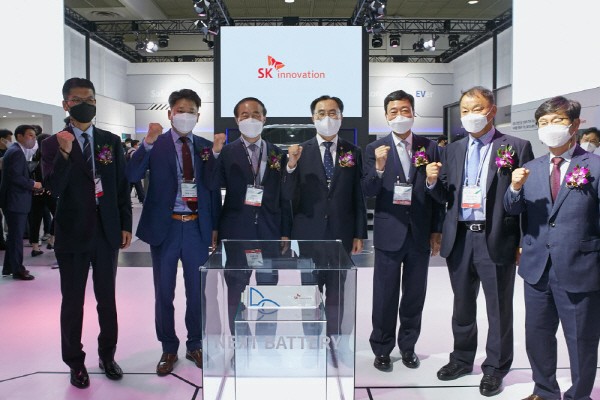 By Staff Reporter Jiwoong Kim jw0316@etnews.com