Samsung Electronics announced on Thursday that it would release a new LED package called the LM301B EVO that provides efficacy of 235 lumens per watt.
The company explained that its new package is able to provide the highest efficacy in the industry.
Once the LED is applied to lighting, the corresponding lighting will be able to satisfy the highest level of ErP (Energy-related Products) that are energy efficiency labels established by the European Union.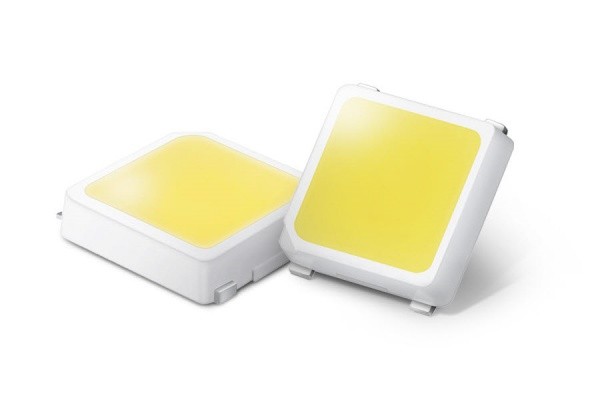 Through the company's exclusive flip-chip design, the LED package effectively emits heat caused from LED chips and reduces optical attenuation by applying a reflective structure inside the packaging mold. The company also added that fluorescent materials are mixed at a perfect ratio in order to improve lighting efficiency and that the package is able to provide natural colors even indoors.
The LED has a dimension of 3.0mm x 3.0mm. Because it is based on the 3030 package platform, it can be applied to various products ranging from regular products to premium lighting fixtures. Kim Eon-soo, who is the senior vice president of the LED Business Team at Samsung Electronics, said that the company will continue to provide value-added LED light sources to its customers through continuous technological innovation.
Staff Reporter Yun, Geonil | benyun@etnews.com