A South Korean venture-backed company has decided to mass-produce 'microLED interposers'. An interposer is a temporary substrate that arranges microLEDs separated from wafers before they are eventually placed on top of display substrates. It is seen as an intermediary product that is needed to make microLED TVs, and it will be interesting to see whether the company will be able to push forward mass-production of microLED TVs.
LC Square announced on Monday that it has built microLED interposer production lines in Dongtan, Hwaseong. The company explained that it has built production lines where microLED chips are separated from sapphire wafers are each RGB chip is arranged on top of interposers.
The company's interposer simplifies manufacturing process of microLED TVs. microLED TVs use LEDs that are smaller than 100 micrometers as pixels. As a result, it is necessary to arrange millions of LEDs close to each other.
However, because microLEDs are so small, it is extremely difficult to pick up each individual LED and delicately place microLEDs on top of driver circuits. Because more advanced microLED chips are practically attached to sapphire wafers, it is easy to damage chips while detaching them from wafers and it takes long time before finished products are made as millions of LED chips need to be handled.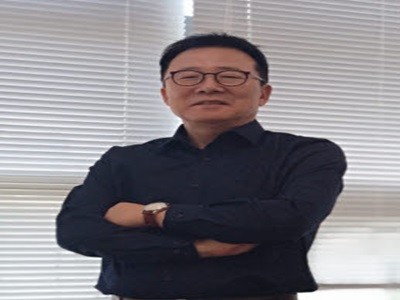 LC Square has eliminated intermediary processes that are inconvenient. It has developed a laser technology that is able to quickly detach microLEDs from sapphire wafers and arrange microLEDs on top of interposers so that TV manufacturers can easily move them on top of driver circuits. According to LC Square, it does not take more than four minutes to detach 1.2 million microLED chips and to place them on interposers. The company has achieved a yield of 99.99% and it explained that the margin of error in accurately placing LED chips at a desirable spot was ±2µm.
LC Square is the first company established by the Korea Advanced Nano Fab Center. Professor Choi Jae-hyeok, who had focused on LED while working at the center, developed a microLED manufacturing technology based on laser and established LC Square with CEO Lee Hyo-jong who used to work as the team leader at Samsung Electronics' Network department's Strategy Marketing team and the head of the Global B2B Center. President Jung tae-hong who used to lead development of TVs at Samsung Electronics' Visual Display business division and work as the president of Lumens also joined LC Square.
LC Square plans to supply interposers on full scale by setting up microLED interposer production facility. CEO Lee Hyo-jong of LC Square said that the company supplied samples of interposers to customers and that the company plans to expand its interposer business on full scale as many companies are attempting to commercialize microLED TVs and microLED displays.
Samsung Electronics has been actively promoting its microLED TVs as its next-generation TVs. At the 'World IT Show 2021' that was recently held, President Han Jong-hee of Samsung Electronics' Visual Display business division said that the company is fully operating the 146-inch microLED production line and that it would have to build additional production lines once 70-inch and 80-inch microLED TVs are released in the second half. Besides Samsung, LG and few Chinese TV manufacturers are also working on microLED TVs.
Staff Reporter Yun, Geonil | benyun@etnews.com