Vice Chairman Park Jung-ho of SK Hynix is drawing attention by mentioning a possibility that the company may increase its investment in its foundry business. As the global foundry market is facing a severe issue of short supply, SK Hynix that is the world's second biggest memory semiconductor maker is drawing attention as it may expand its foundry business.
At the World IT Show (WIS) 2021 that was held on Wednesday at KOEX, Vice-Chairman Park met with reporters and told them that SK Hynix may have to invest more in its foundry business.
"South Korean fabless companies have made requests to SK Hynix about providing a foundry service equivalent to that of TSMC and SK Hynix agrees with those requests." said Vice-Chairman Park. "As a result, SK Hynix plans to invest more in foundry business."
Foundry is a type of a business that manufactures chips designed by semiconductor design companies. Due to a heavy increase in demands for semiconductors that are used for IT devices and cars, the global foundry market is facing a severe issue of short supply.
In particular, the production capacity of 8-inch wafers that belong as a 'legacy process' is not catching up to demands. It is reported that Taiwanese foundry companies TSMC and UMC are facing a bottleneck phenomenon.
In South Korea, Samsung Electronics, DB HiTek, SK Hynix System IC, and Key Foundry are in charge of 8-inch foundry business. However, their orders are also backed up as their customers have to wait at least six months for their orders to be processes. This is the reason why there have been growing demands from South Korean fabless companies for increased investments in foundry.
SK Hynix is currently providing a foundry service through its subsidiary SK Hynix System IC and is in the process of transferring 8-inch foundry facility located in Cheongju to its plant in Wuxi, China. SK Hynix System IC is currently able to make 85,000 8-inch wafers in a month and it has South Korean fabless companies such as Silicon Works and Silicon Mitus as its main customers. It is reported that the company will primarily target the Chinese market once the 8-inch foundry facility is completely transferred to Wuxi in early next year.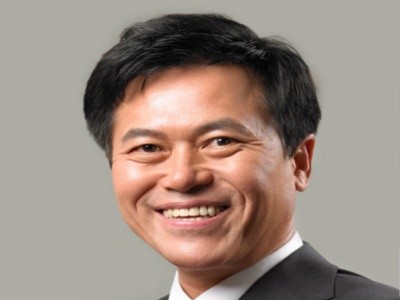 This is the first time that the head of SK Hynix officially hinted a possibility of additional investments in foundry after an announcement on the transfer was announced.
Mentioning a possibility of additional investments by Vice-Chairman Park, who is the final person to make finance-related decisions for SK Hynix, is meaningful from a standpoint that it would have significant impact on the direction of SK Hynix's investments in the future. It is reported that Vice-Chairman Park also participated in SK Hynix acquiring Intel's NAND memory business last year.
Also, the fact that Vice-Chairman Park mentioned about TSMC, which is operating 12-inch wafer process in addition to 8-inch foundry, indicates that there is a great chance that SK Hynix will also invest in 12-inch foundry as well. Him agreeing with South Korea's fabless industry's concern about lack of foundry also proves that SK Hynix is highly likely to invest in its foundry business.
Until now, the industry has been raising a possibility that SK Hynix will invest in foundry as a source of profit in the future. Some also said that the company internally discussed about billions of dollars of investments and that such discussion was also reported to Vice-Chairman Park.
A representative from the industry explained that it is now time for SK Hynix to look for businesses aside from memory business that will create sales for the company in the future.
Meanwhile, SK Hynix utilizing a foundry company Key Foundry that it acquired stakes from last year is also drawing attention. During an announcement for the company's fourth quarter performance last year, SK Hynix that acquired 49.8% of Key Foundry's shares through a private equity fund said that it would consider various options in utilizing Key Foundry according to market situation.
Staff Reporter Kang, Hyeryung | kang@etnews.com & Staff Reporter Park, Jungeun | jepark@etnews.com & Staff Reporter Park, Jongjin | truth@etnews.com