Tesla has suddenly removed its Model Y Standard Range, which is the cheapest trim of Model Y, from its sales website. It will be interesting to see what kind of answers Tesla will come with since many people in South Korea and other countries have already pre-ordered the specific trim.
The button used to select the Model Y's Standard Range from Tesla's sales website suddenly disappeared on Monday. However, the model's other trims 'Long Range' and 'Performance' still remain on the website.
The option to purchase the Standard Range was removed starting from Sunday.
"At the moment, we are stopping the sale of the Standard Range trim." said Tesla Korea. "Because the decision comes from the headquarter, we are still figuring out the exact reason behind the decision." The company also explained that it is unclear whether the decision is temporary or permanent.
Such decision is expected to cause a huge controversy as it is uncertain whether customers who pre-ordered the trim will be delivered the Model Y Standard Range. At the worst, those customers may not receive their cars.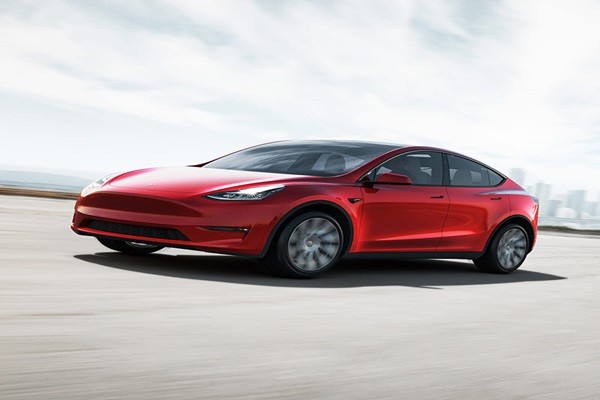 Tesla Korea started receiving orders on February 21 after deciding on the prices of 2021 Tesla 'Model 3' and 'Model Y'. The Model Y Standard Range out of the three trims drew the most popularity as the price was set at $53,973 (59.99 million KRW) that is below $53,982 (60 million KRW) and thus making the trim subjected to receive 100% of government subsidies. Due to a huge increase in orders for the Standard Range trim, it was estimated that the specific trim would be delivered starting from the second half this year.
Because the prices of the Long Range trim and the Performance trim were set at $63,000 (69.99 million KRW) and $72,000 (79.99 million KRW), which are below $81,000 (90 million KRW), consumers who purchase the two trims will only receive half of government subsidies.
Some people believe that Tesla may lose trust from the market due to its unexpected decision to stop selling the specific trim. One official from the industry said that it is generally hard to understand for an automaker to stop selling a specific model that the automaker is receiving orders for without any explanation.
Staff Reporter Park, Taejoon | gaius@etnews.com