Vice Chairman Choi Chang-sik of DB HiTek has shown to be against building additional facilities for 8-inch foundry that is experiencing a short supply that is becoming worse.
His stance can be interpreted as that the company plans to focus its investments that will help raise productivity rather than increasing production capacity considering uncertainties in the 8-inch foundry market and the size of the company.
DB HiTek is one of the top ten foundries in the world and plays an important role in South Korea's system semiconductor and foundry industries.
"DB HiTek's annual revenue does not reach $902 million (1 trillion KRW) yet, and construction of a new foundry line will cost more than $902 million." said Vice Chairman Choi in response to a question about the company's plan for expansion from a reporter during an exclusive interview. "It is better for us to continue to build capabilities internally and carry out necessary investments once we feel ready."
Semiconductor-related industries have been very interested on whether DB HiTek will push for an additional foundry line as the current amount of supply is extremely low compared to global demands for 8-inch foundry. Such phenomenon that started to take place in the second half of 2019 is still continuing to this day. It is reported that DB HiTek is currently working on orders made six months ago. Due to the phenomenon, DB HiTek has raised its price up to 20% this year.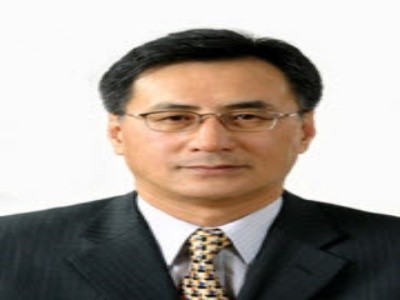 In South Korea, it has the highest production capacity in 8-inch wafers behind Samsung Electronics. Its monthly production capacity of 8-inch wafers is 129,000 sheets. However, it is expected that the current phenomenon of lack of 8-inch foundry supply will not go away any time soon as the company seems to be against building additional lines any time soon.
Since making a turnaround into profit-making in 2014, the company's annual revenue has increased every year and it made its highest annual revenue last year when it made $845 million (935.9 billion KRW).
However, the company's current budget is too tight to prepare a land for a new fab, and the company is not in a situation where it is able to handle depreciation cost that increased every year even if it builds a new fab on an unused land. In fact, the company's depreciation cost in 2020 increased by $20.5 million (22.7 billion KRW) compared to 291 as it changed lifespan of equipment.
Also, the fact that it is not easy to secure necessary equipment for 8-inch wafers and the fact that semiconductor equipment manufacturers are showing signs of increasing prices of their new equipment make it difficult for DB HiTek to make a decision on a new investment in facilities.
As a result, there needs to be a considerable amount of time before DB HiTek decides to invest in a new fab. One official from the industry said that it is understandable that DB HiTek is making a careful approach towards a new investment as a new fab requires a huge investment even though the company has been making a noticeable growth recently.
Staff Reporter Kang, Hyeryung | kang@etnews.com