Naver Financial will become the first South Korean company to enter the deferred payment platform market. Whenever consumers purchase goods through Naver Pay, they will be given a credit up to $270 (300,000 KRW) per month. ICT (Information Communication Technology) companies are delighted about the commercialization of a deferred payment service by Naver Financial when such service has traditionally been provided by only credit card companies.
Financial Services Commission held a regular meeting on Thursday and stated that it would allow Naver Financial's deferred payment service. As a result, Naver Financial has become the first platform to provide a deferred payment service.
"We plan to launch a deferred payment service in April." said a representative for Naver Financial. "We plan to evaluate the service by utilizing data on new customers of Naver based on our credit evaluation system called ACSS (Alternative Credit Rating System)."
ACSS is a system that combines data from Naver's Smart Store with financial data from the existing credit evaluation companies and analyzes the data through Naver's AI (Artificial Intelligence) and big data technologies.
When a consumer makes a purchase through Naver Pay, he or she will be given a credit up to $270 when there is no remaining balance in his or her digital wallet. Until now, consumers can only use what is remaining in their digital wallets.
What is special about a platform company's deferred payment service is that the platform company evaluates one's credit using non-financial information from online shopping and others.
In particular, consumers such as college graduates and housewives with relatively low credit are able to use Naver Financial's deferred payment service based on non-financial data that Naver Financial has been accumulating.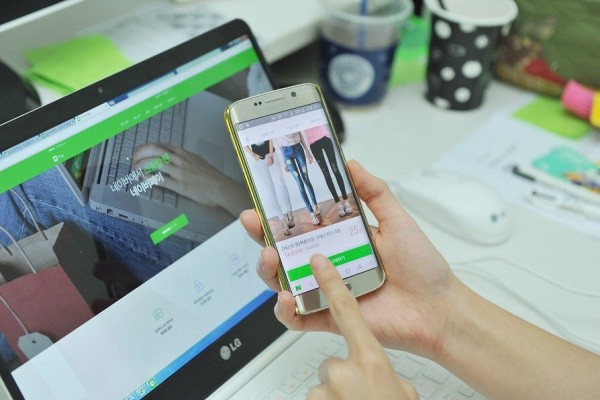 Financial authorities made a public announcement early this month that they would allow deferred payment services from large platform companies such as Naver and Kakao within a financial sandbox even before related laws are revised.
Financial authorities decided to allow deferred payment services that satisfy various requirements such as consumer protection through financial sandbox even before related laws are revised.
In other words, they would support platform companies with launching their deferred payment services as it will take some time before the revised Electronics Financial Transactions Act is legislated.
KakaoPay, Toss, and Finnq have also announced their intentions to launch their own deferred payment services. These companies conducted studies on demands related to small deferred payments and consulting last year through Fintech Center Korea.
"Because KakaoPay and Finnq have uncertainties with their MyData businesses and Toss is currently going through many urgent issues, they have decided not to submit their applications for deferred payment service this time." said one official from the Financial Services Commission. "However, we expect that a variety of FinTech companies will enter the deferred payment market in the near future."
KakaoPay plans to launch its deferred payment service by the end of the first half.
A representative for KakaoPay said that the company plans to submit an application next time as it is working on adjusting the direction of its strategies.
Toss however is relatively reserved about launching a deferred payment service as Toss Bank that is expected to be established this July plans to enter the credit card industry. Its strategy is to acquire a credit card business through Toss Bank rather than launching a deferred payment service now.
Finnq is also planning to hold back until it sees how legislation of the revised Electronics Financial Transactions Act unfolds within the National Assembly.
Meanwhile, the Financial Services Commission has opened a possibility of increasing the current limit of deferred payments in the future.
"Although the limit is set at $270 at the moment, we plan to look into increasing the limit in the future if we decide that there will not be any issue with increasing the limit." said a representative for the commission. However, there will be strict limits to monthly installment, revolving service, and cash service that cause interests.
Staff Reporter Kim, Jihye | jihye@etnews.com