Gian Paolo Bassi, who is the CEO of Dassult Systemes SolidWorks, said that the company plans to continue to invest in South Korea as the company expects a growth in 3D products in various fields such as robot engineering and biotechnology based in new materials.
During an online interview that was held on Wednesday, CEO Bassi made such comment while also saying that the South Korean market has been able to make a rapid recovery despite the COVID-19 crisis that began last year.
He also emphasized that there has been an increase in number of companies that adopt the company's "3DEXPERIENCE platform" that allows for cooperation regardless of time and location through cloud since the COVID-19 pandemic and that the company will not hold back its resources in trying to connect applications, information, and people within the platform and helping the company's customers maintaining their businesses.
According to a report made by McKinsey & Company last year, companies have had to take special measures towards the COVID-19 pandemic due to employees who cannot go to work, supply chains that are cut off, and changes in demands. As a result, CEO Bassi said during an interview that quickness and flexibility have become priorities for all companies and that companies have been focusing their investments in cloud-based technical cooperation and technologies that connect supply chains, distribution, and customers.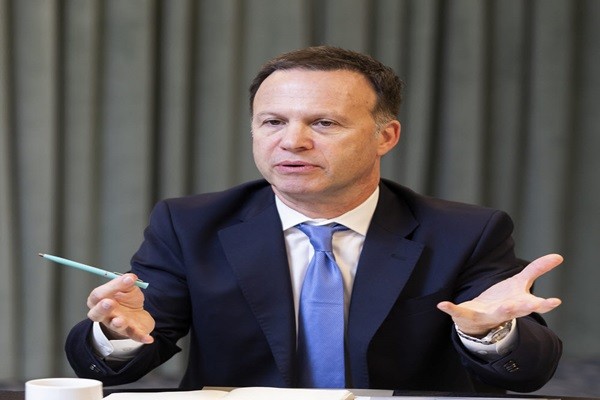 SolidWorks had conducted a cloud-based 3D collaboration project internally last year. "We had about 600 of our employees who were teleworking participate and had conducted a 3D design on space station, which is one of very complicated design processes, on cloud." said CEO Bassi. "We have proven that such complicated simulation is not an issue on cloud and that 3D collaboration is possible regardless of location and time despite difficult crises such as COVID-19."
In fact, number of customers that use the company's 3DEXPERIENCE platform had doubled every quarter in 2020. Demands for swift and flexible collaboration on a cloud platform had grown as working environments had become very diverse. In accordance with its customers, the company provides various cloud infrastructures from Microsoft and Google in addition to AWS (Amazon Web Service).
"In order to lessen any concern about security and personal information protection, we also provide a safe cloud environment through data centers of a cloud company called Outscale that we acquired back in 2017." said CEO Bassi. "We expect various industries such as medical industry and high-tech industry will demand cloud-based 3D collaboration and we also expect our cloud project to continue this year as well."
SolidWorks recently held "Dassault Systemes 3DEXPERIENCE World 2021" line and announced its plans for 2021. It plans to introduce 3DEXPERIENCE SolidWorks for education purpose and startups.
CEO Bassi said that this will be the first time that the company will be launching a product that targets students and startups individually even though the company launched programs that support students and startups in the past and that the product will cost less than 100 dollars per year for students and startups that are looking to start a business or looking for jobs through 3D.
Staff Reporter Kim, Jiseon | river@etnews.com