'MKS Instruments', a global semiconductor equipment parts manufacturer, is looking into expanding MKS PSA's (Power Solutions Asia) R&D center located in Daejeon. MKS Instruments' goal is to strengthen its capabilities in RF (Radio Frequency) technology for semiconductor equipment that is one of key technologies of the company.
According to the industry on Tuesday, MKS PSA is looking into setting up a new space for R&D in Daejeon where the company is located. Once it builds a new R&D center, the size of its research facilities will be increased by about 60% compared to the current size.
The company has decided to expand its research facilities in order to strengthen its capabilities in RF technology for semiconductor equipment and to actively respond to diversification that is taking place within South Korean supply chains for materials, parts, and equipment.
MKS Instruments, which has its headquarter located in Andover, Massachusetts, is a global semiconductor equipment parts manufacturer that makes more than $2.3 billion (2.5 trillion KRW) in annual sales from key parts such a vacuum gauges, generators, and matchers that are used for semiconductor processes and measuring devices. The company's Power Solutions division in particular makes generators and matcher by utilizing RF technology.
Generator and matcher play a role of car engine for semiconductor instruments. They create electricity for making "plasma" that is utilized in key semiconductor processes such as deposition and etching and sends the electricity to the semiconductor instrument. As level of electricity that they are able to send becomes higher, circuits that are smaller and more uniform can be made.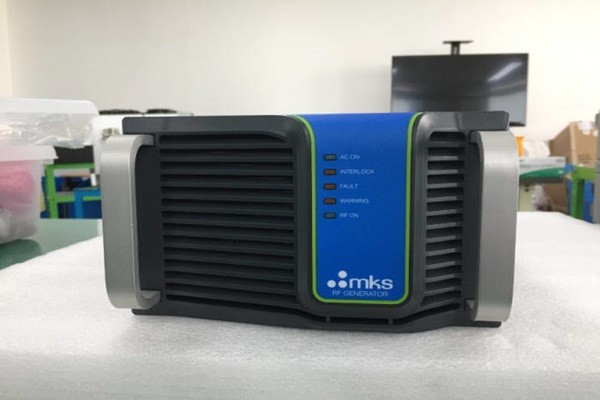 MKS Instruments acquired a South Korean RF company called Plasmart in 2014 in order to respond to growing semiconductor manufacturers and semiconductor equipment makers from Asia and established MKS PSA in order to strengthen its power solutions business in the Asian market.
MKS PSA designs and makes key products of MKS Instruments such as multi-band frequency generators that are absolutely needed for etching process.
The company has been making a steady growth as it continues to receive positive feedbacks from Asian semiconductor manufacturers. In fact, it made its biggest revenue in 2020 since the company's establishment.
CEO Han Sung-ho of MKS PSA said that the company already achieved his goal of doubling annual revenue by the end of 2022 which was suggested when he was appointed as the CEO at the end of 2017.
MKS PSA plans to set up a variety of infrastructures that are necessary for development of RF technology at the newly constructed R&D center and respond to demands for new technologies by increasing number of its R&D personnel.
CEO Han, who used to work at Samsung Electronics' semiconductor research institute, plans to utilize his experience in creating an ecosystem for semiconductor process diagnosis as part of a national project from Korea Research Institute of Standards and Science back in 2007 in order to create a similar ecosystem based on RF technology in Daejeon Metropolitan City as well. He believes that such ecosystem will make a rapid growth by utilizing talented engineers from the city and research facilities.
"I want to show that even a foreign company can make contributions towards growth of South Korea's semiconductor ecosystem." said CEO Han. "We plan to recruit more talented foreign individuals and women in order to become a global materials, parts, and equipment company within South Korea."
Staff Reporter Kang, Hyeryung | kang@etnews.com