Last year's desktop sales within South Korea's PC market that was enjoying increased demands due to the spread of teleworking, online education, and others were particularly low in the public procurement field as public agencies and institutions did not demand desktops much due to the spread of teleworking and online education. Level of concerns within the PC industry is growing as most of small and medium-sized PC suppliers depend on public procurement.
According to the Public Procurement Service (PPS) and relevant industries, public agencies and institutions purchases laptops for 33,681 projects based on central procurement, which were worth about $307 million (343 billion KRW), last year through the site of Nara Market Place. Compared to 2019 when desktops were purchased for 43,014 projects worth $447 million (499.9 billion KRW), the cost of purchase went down by 31.3%.
The amount of supply of desktops in 2020 was the lowest in the past five years. The public procurement market for desktops was worth $244 million (272.2 billion KRW) in 2015, and its worth jumped to $335 million (374.2 billion KRW) and $351 million (392.6 billion KRW) in 2016 and 2017 respectively. Even though it dropped to $310 million (346 billion KRW) in 2018, it jumped again to $447 million (499.9 billion KRW) in 2019. The market went into a slump last year as its worth was the lowest since 2015.
Although generally there are new demands within the PC market, size of the market is mostly determined by release of new products or replacement of old equipment with new equipment. Because public agencies and institutions in particular replace their PCs through their own regulations, there can be a difference in size of supply between years.
Level of expectations on the market making a huge growth in 2020 was low as effects of Windows 10 migration was concentrated in 2019. However, there were still expectations on the market making a sizeable growth in 2020 as some military camps were scheduled to replace their desktops and government agencies were looking to replace their old PCs according to the Digital New Deal policy.
However, COVID-19 had become "poison" to the public procurement market while it had induced demands from the people in South Korea. There were huge demands for desktops and laptops from the public due to teleworking and online education. On the other hand, demands within the public sector had dropped drastically as public officials started working from home resulting in less demands for new equipment.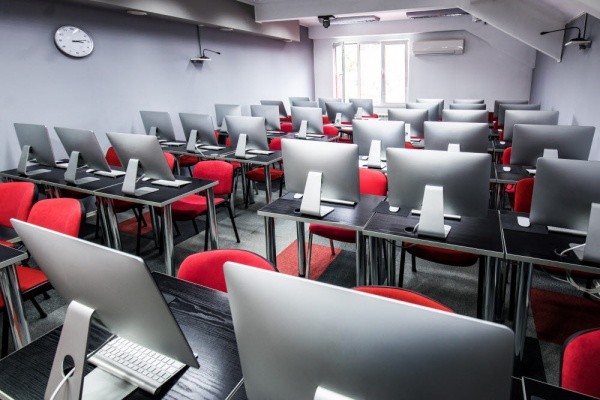 According to IDC Korea's data, 1.79 million desktops were shipped between the first quarter and the third quarter last year in South Korea. Compared to the same duration in 2019, the number jumped 11%. Shipments of desktops for family use in particular jumped 103.5% in the third quarter alone compared to the third quarter of 2019 and led the overall growth.
"Although sales of laptops, refrigerators, TVs, and other home appliances made a drastic jump due to COVID-19, it is difficult to say that there was also an increase in desktop sales." said one representative from the PC industry. "Although people are beginning to purchase laptops more than desktops nowadays, low demands from the public procurement market where demands for desktops had been relatively consistent is a huge concern on the industry."
Desktops within the public procurement market are designated as a competitive product between small and medium enterprises. In other words, only small and medium-sized PC suppliers can supply desktops to the market. Samsung Electronics and LG Electronics share about 60% of the private sector while the remainder is shared by foreign companies.
As small and medium-sized PC suppliers basically rely on the public procurement market, any reduction in demands is a huge blow to them. While they were already experiencing reduced demands as the public sector also began to purchase more laptops than desktops, they were hit by COVID-19 on top of already reduced demands. The South Korean government estimates that desktop purchases from the public procurement market will be reduced by at least 10% this year compared to last year.
"Future is also not bright from the education sector where desktop demands are typically high as the sector is transitioning towards online education using laptops or outreach education services." said another representative from the PC industry. "While small and medium-sized PC suppliers need to start making preparations according to the recent trend, it is difficult to do so as laptops are not considered as a competitive product and small and medium-sized suppliers have to compete against larger companies and foreign companies."
Staff Reporter Jung, Yongcheol | jungyc@etnews.com