CATL claimed the top spot in the global electric vehicle (EV) battery market last year once again. With support from the Chinese market, which is the world's biggest EV market, it was able to claim the top spot for four years in a row. However, the gap between CATL and LG Energy Solution, Samsung SDI, and SK Innovation, which are the three major battery manufacturers from South Korea, has been narrowed due to the European market and the United States market that are growing as major EV markets.
According to a market research company called ICCSINO on Wednesday, CATL shipped 34GWh of batteries, which equates to a 24% market share, in 2020.
LG Energy Solution took away the second place by shipping 31GWh of batteries. Although the company was able to surpass CATL one point based on monthly installed capacity, its overall market share remained at 23%. Samsung SDI and SK Innovation held the fourth and the fifth places respectively after Panasonic and BYD.
The reason why CATL has been able to hold the first place for four years in a row is because it is backed by the Chinese market where EV sales are the most in the world. CATL and BYD are dividing the Chinese market into two and they are continuing to increase installed capacities of their batteries with support from the Chinese government. Besides CATL and BYD, AESC and Gotion High-tech are also working on raising their market share in the global EV battery market by shipping LFP batteries to the Chinese market. Because a LFP battery does not use cobalt, which is expensive, it has a great competitive price over other batteries that use cobalt.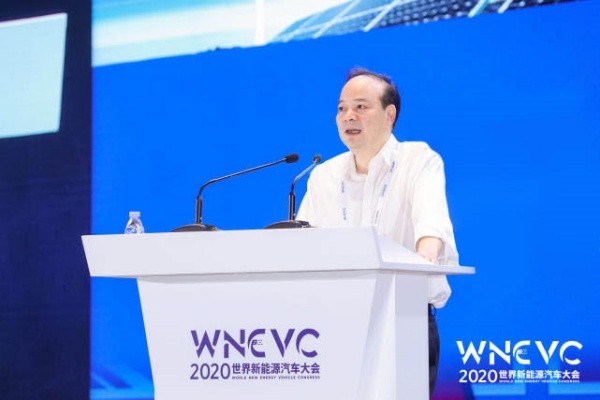 LG Energy Solution, Samsung SDI, and SK Innovation are also putting up a good fight against Chinese battery manufacturers by focusing on the European market and the U.S. market. The European market is now placed second after the Chinese market when it comes to EV sales as European countries have been implementing EV subsidy policies decisively since last year. The three South Korean battery manufacturers along with South Korean battery materials manufacturers have set up production plants in Europe and they have been targeting the European automobile market.
The United States has also emerged as a major EV market. SK Innovation is currently in a process of constructing two EV battery plants in Georgia according to the U.S. government's plan to increase supply of EVs. The company is even looking into building two additional plants.
The three South Korean companies have been actively targeting the Chinese market as well. LG Energy Solution and SK Innovation built production plants in China and they have been increasing their shipments of batteries to foreign automakers. LG Energy Solution and SK Innovation have been making additional investments in their production plants located in Nanjing and Yancheng respectively.
One official from the industry said that although China's EV market is categorized as a market specialized for Chinese EV battery manufacturers, the three South Korean battery manufacturers have been targeting the Chinese market in order to increase their shipments to foreign automakers.
Staff Reporter Kim, Jiwoong | jw0316@etnews.com