LG Display has expanded its "transparent OLED" business towards the Japanese market after it did so with the Chinese market.
Panasonic announced that it would begin selling 55-inch transparent OLED modules in Japan, Taiwan, Singapore, Australia, and New Zealand starting from this year. This OLED module is based on LG Display's transparent OLED panel and is less than one centimeters in thickness.
"Panasonic's module was developed to target B2B (Business to Business) digital signage market in its native country and the Asia-Pacific market." said one industry official. "LG Display supplied transparent OLED panels that are the key to the module."
Not only does Panasonic's module maintains contrast ratio of video contents even in an environment where intensity of illumination is strong, but it also assists in providing clear images and videos. Panasonic attached dimming unit that electrically controls light transmittance on the back of the panel and applied a technology that switches the panel between transparent mode and shading mode.
For example, shading mode that controls light that passes through the back of the panel is activated by lowering transmittance of the dimming unit in an environment where intensity of illumination is strong.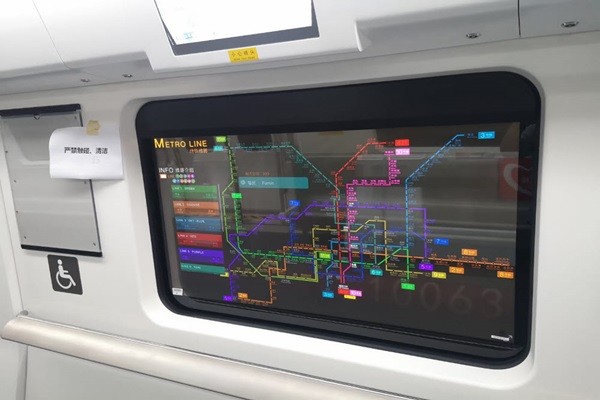 Panasonic explained that there can be many uses with the module as it can be used in various places such as commercial facilities, transportation infrastructures, and public facilities. It also added that a large display screen can also be made by attaching many panels together.
"Development of communication infrastructures and diversification of contents are taking place rapidly." said Panasonic. "We have decided to commercialize the module due to a rise in expectations towards transparent display that is able to display new images and videos."
LG Display's transparent OLED supply chain is expected to expand continuously as there are growing demands for transparent OLEDs globally.
It is reported that Xiaomi's 55-inch transparent OLED TV, which is the first in the world, is also equipped with LG Display's transparent OLED panel. It is likely that the same panel is used for Panasonic's OLED module.
LG Display's transparent OLED panels are also used for windows of subways in Beijing and Shenzhen. Disney plans to build a space for experimenting transparent OLED panel within its establishment with LG Display.
Staff Reporter Yun, Heeseok | pioneer@etnews.com