The U.S. Government is set to select "C-V2X (Cellular Vehicle-to-Everything)" as the unified standard for next-generation self-driving communication technology. As a result, C-V2X will win by decision against Wi-Fi-based "WAVE (Wireless Access in Vehicular Environments)" technology.
While the competition between the C-V2X camp and the WAVE camp will come to an end, C-V2X technology will emerge as the trend for countries including South Korea that are working on commercialization of self-driving cars.
Federal Communications Commission (FCC) finalized a notice of proposed rulemaking (NPRM) on a changed bill regarding the use of the 5.9 GHz band and it plans to submit the notice for voting.
The gist of the NPRM is allocating 75 MHz of spectrum in the 5.9 GHz band for next-generation Wi-Fi and C-V2X. Upper 30 MHz of spectrum will be used only for C-V2X while the bottom 45 MHz of spectrum will be centered around next-generation Wi-Fi and used for services that use unlicensed spectrum.
Some methods based on WAVE technology that were included in a proposal announced by FCC in December last year were completely removed. Out of 30 MHz of spectrum, FCC allowed 10 MHz to be used for WAVE technology. However, the WAVE camp needs to terminate its services within the next three years.
Because the decision made by FCC indicates that the U.S. has decided on C-V2X as the core technology for self-driving communication and it is also expected to have an impact on decision-making by the South Korean Government and the South Korean market.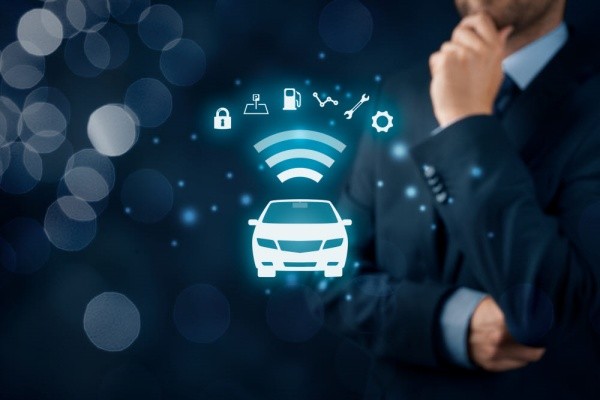 The Ministry of Science and ICT (MSIT) plans to decide on a communication method for the 5.9 GHz band from its "5G + Spectrum Plan" by 2021. The decision by FCC is expected to be a basis of the South Korean Government's decision-making on self-driving communication while the battle between the WAVE camp and the C-V2X camp has also been intense in South Korea.
Automotive manufacturers will have to incorporate C-V2X technology into their products if they decide to export them to the U.S. Communication module manufacturers and companies that focus on mobility technology in South Korea will be able to gain new opportunities by targeting the C-V2X standard-based car safety and entertainment service markets early.
FCC believed that it would be effective to select C-V2X as the unified standard considering possibilities of development of future services. While C-V2X is able to use nationwide 5G network and use standards depending on technology evolution, WAVE needs to have Wi-Fi access points (AP), which are designated for cars on the road, established close to each other.
The NPRM was proposed by Chairman Ajit Pai of FCC. Considering the fact that the standing committee of FCC is made up of three Republicans and two Democrats, it is likely that the NPRM will be approved as long as there is no unexpected change.
"Although we will have a better idea by observing discussions taking place in the U.S., it is a shocking decision to completely remove WAVE technology." said a person related to a communication technology company. "Once FCC finalizes allocation of frequencies, it will also have an impact on South Korean policies."
Staff Reporter Choi, Ho | snoop@etnews.com