A medium-sized South Korean company has developed a security service robot that is able to patrol and inspect for safety issues by combining CCTV and various sensors.
SEO (President Lee Hyeong-gak and Kim Ho-gun), which specializes in security surveillance cameras, announced on Monday that it is preparing to launch its security service robot "ARVO" that is able to quickly respond to accidents regardless of location and time.
The company has developed ARVO by enhancing self-driving and image stabilization, wireless charging, and sound tracking technologies. The robot is able to detect unusual signs through its fixed CCTV and IoT (Internet of Things) device and it can also be connected to a central system and be controlled remotely and obtain information from the field.
It can also patrol basic infrastructures and storages for expensive equipment and materials and prevent disasters and thefts and monitor dark and narrow spaces such as boiler room of a power generation plant using various sensors and cameras that are integrated with sensors.
With its various environment sensors, it can detect radon, temperature and humidity, fine dust, and carbon monoxide. It can also contribute to eliminating accidents involving safety by preventing various risks such as gas and fire in advance when high-risk work needs to be done.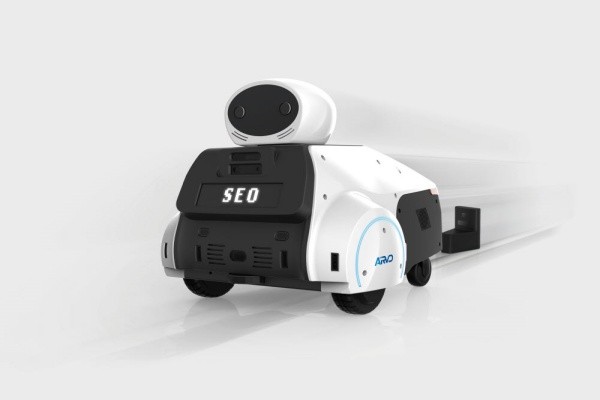 In accordance with a rapid growth of the security robot market, SEO entered the security service robot industry by combining its CCTV imaging technology, which is its primary area of business, and robot. It plans to introduce a prototype of ARVO at "Robot World 2020" that is going to be held at KINTEX from October 28 to 31. It also plans to conduct various marketing activities so that its robot can be used in various locations such as power generation plant, airport, convention center, distribution center, department store, hotel, and resort.
The company has been commercializing products such as unmanned traffic surveillance devices and CCTV image encryption devices since 2004. It made most sales in the video surveillance device section of the public procurement market for two years in a row since 2018. It is working on technologies related to data, network, and AI and it primarily invests in robotics technologies.
"In 2019, the global security robot market was responsible for 13% of the global service robot market and it has been growing rapidly every year." said President Lee. "We are going to develop solutions that are optimized for safe industrial settings and safe society."
Staff Reporter Kim, Hanshik | hskim@etnews.com