SK Innovation has decided to develop is own cathode materials that are essential for electric vehicle batteries. Until now, the company has received them from domestic and foreign companies. However, it is looking to internalize its own materials in order to reduce battery manufacturing cost and continue to improve battery performance.
According to the industry on October 23, SK Innovation is set to develop cathode materials for electric vehicle lithium-ion batteries.
The company will bring in personnel related to development of NCM cathode materials at its Institute of Technology Innovation in Daejeon. Personnel will then strengthen thermal stability of cathode materials and analyze relevant mechanisms and go into production.
Cathode material is a key material that reduces battery production cost and determines electric vehicle's range. As a result, battery manufacturers have been increasing nickel content rather than cobalt, which is very expensive, of their products in order to reduce manufacturing cost and to improve performance of electric vehicles.
SK Innovation will develop NCM cathode material that combines nickel, cobalt, and manganese.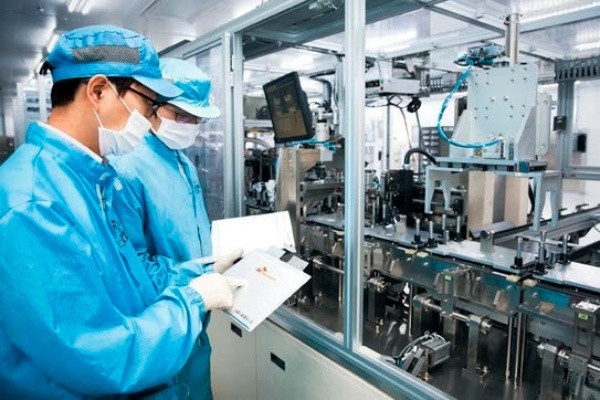 The company is currently bringing in all of cathode materials from outside. It has been receiving NCM cathode materials from EcoPro BM's cathode material production lines in Pohang to manufacture electric vehicle batteries.
The primary reason why it is working on internalizing its own cathode materials is because it wants to reduce battery production cost. Cathode material is responsible for 30% of battery manufacturing cost. Internalizing cathode material is a must in order to drastically reduce battery manufacturing cost.
SK Innovation will work on NCM cathode material with high nickel content. It plans to mass-produce batteries with 90% nickel content by 2023.
President Ji Dong-seop of SK Innovation's battery business stated during InterBattery 2020 that was held at COEX that batteries need to be inexpensive and have good performance and be safe at the same time.
However, a rising level of nickel content can relatively weaken a battery's safety level. SK Innovation is also focusing on strengthening battery's safety level through its own subsidiary that specializes in separator film. It will continue to strengthen battery performance by internalizing NCM cathode material and strengthening battery' safety level at the same time.
A representative from the industry said that SK Innovation will look to mass-produce its own cathode materials as it possesses relevant patents.
Staff Reporter Kim, Jiwoong | jw0316@etnews.com