It has been confirmed that the Chinese Government is increasing pressure on South Korean companies by establishing and tightening regulations related to electric vehicle battery. The government set up a policy which will only allow foreign battery manufacturers sell their products in China once they pass the government's battery thermal diffusion transfer test. Because the policy affects pouch-type batteries manufactured by South Korean companies, it is expected to have a significant impact on the South Korean battery industry.
According to the industry on Monday, the Ministry of Industry and Information Technology (MIIT) of the Chinese Government plans to enforce "electric vehicle battery safety requirement" national standard starting from next year. This is the first time that the Chinese Government is enforcing a national standard on its battery field. The standard targets foreign companies that are carrying out electric vehicle battery businesses in China.
The standard requires companies to pass the country's battery thermal diffusion transfer test if they are looking to manufacture or sell their products in China.
The test checks to see how long a battery can withstand under the thermal diffusion state when heat is applied on the battery cells through outside pressure, heating device, or self-heating.
Regarding the national standard, the Ministry of Trade, Industry and Energy (MOTIE) told the Chinese Government at the "Korea-China Free Trade Agreement TBT (Technical Barriers to Trade) committee meeting", which was held in Beijing in September last year, that it should delay the enforcement of the national standard. Also, the MOTIE made a request to the Chinese Government about conforming the national standard to international standards.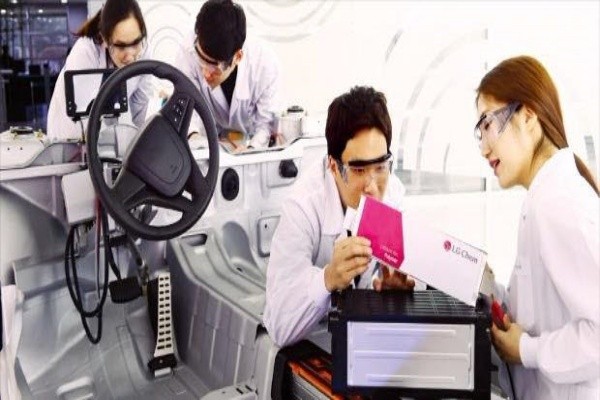 Although the Chinese Government postponed the enforcement until January next year, it did not take the request made by the MOTIE about conforming the standard to international standards into account.
Korean Agency for Technology and Standards (KATS) recently held virtual meetings with LG Chem and Samsung SDI and shared different countermeasures against the enforcement of the national standard and looked for different ways for mutual collaboration between the government and the two companies.
South Korea's battery industry is concerned about the fact that some items for the test are done through the country's own methods. In other words, the Chinese Government will be able to control the market through its own interpretations and applications rather than clear basis and standards.
"We understand that some parts of the test from the Chinese Government are different from international standards and we are making necessary measures in order to respond to the move by the Chinese Government in a timely manner." said a spokesperson for the KATS.
Some believe that the Chinese Government is headhunting South Korean companies through its national standard. LG Chem had been the top company in the global electric vehicle battery market until the end of August based on market share while Samsung SDI and SK Innovation were ranked fourth and sixth places respectively. The total market shares by the three companies accounted for 35.1% which was two times higher than last year.
However, there is a chance that CATL based in China will be able to retake the first place considering the current recovery in the electric vehicle market in China. As a result, some believe that the Chinese Government is purposely holding South Korean companies from entering its market.
A representative from the industry said that the industry will be able to make timely measures as it is preparing countermeasures against the national standard that will be enforced by the Chinese Government.
Staff Reporter Kim, Jiwoong | jw0316@etnews.com