LSDTech, a South Korean company specializing in high-performance servers, announced on September 14 that it is going to launch a GPU server based on PCI (Peripheral Component Interconnect) standard that raises processing speed up to 20% compared to other current products through the company's own architecture.
With this new GPU server, customers from the public sector and the manufacturing and financial industries do not have to reply on foreign products that are based on wire-based network protocol anymore and use LSDTech's GPU server that provides same performance at a lower cost.
LSDTech's GPU server "Monster L2212s-2G" is designed through HVbus (Hyper Virtualization BUS) architecture and it allows CPU, GPU, memory, and disk to perform at their highest levels.
Most of companies that manufacture GPU servers design architectures of their products so that only 60 to 80% of their products' maximum performance is used in order to stabilize CPU. It is common that the performance does not go over 80% even if acceleration feature is used. Also, architectures are designed so that only few of CPU cores are used in a limited time.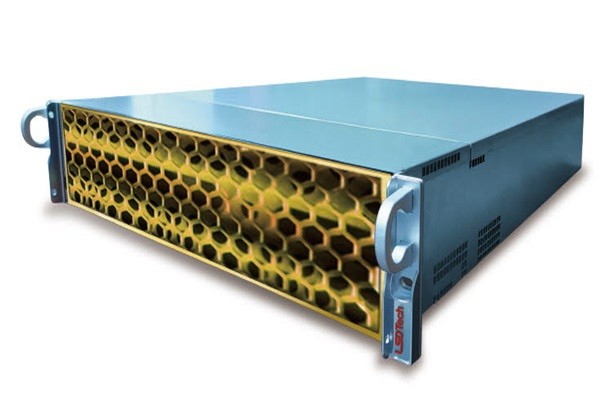 On the other hand, LSDTech's research institute for technology designed its architecture so that entire threads on the GPU server is operated at a full-time acceleration mode and raise CPU performance to its maximum. 2U-based GPU server applies same architecture design to GPU, memory, and disk so that their performance is increased drastically.
It was able to see that its GPU server's processing speed is up to 10 to 20% faster than other GPU servers based "NVLink". This result is more meaningful because its GPU server is applied with PCI interface that is the industry standard.
"Our latest server which exceeds other GPU servers in performance and costs less at the same time, will display its best performance in the AI deep learning field." said President Kim Seung-wook of LSDTech. "We are going to become a leader in the industry by helping the nation's server industry that will play a key role in the Korean New Deal policy reduce costs and improve performance at the same time.
LSDTech is planning to introduce test results related to its latest server on its homepage soon. By upgrading the version of "MAC-T", which improves disk performance, it has raised disk I/O performance to 2 million IOPS.
Staff Reporter Ahn, Soomin | smahn@etnews.com