A Fintech valley that is set to be the biggest digital financial hub in Asia is going to be established in Busan next month. Hana Card, a subsidiary of Hana Financial Group, has joined hands with the Busan city government in order to develop a global fintech application and launch "Fintech Challenge (tentative name)" project that will focus on analyzing and providing big data on foreigners. The project is expected to display significant impact as it will utilize data from Tencent's WeChat Pay.
According to the South Korean Government and the financial industry, the Busan city government and Hana Card agreed to pursue a joint project that will create Asia's biggest digital financial hub and they will sign an agreement on October 15 at the earliest. This will be the South Korea's biggest collaboration between a local government and a major financial company to prepare for the post COVID-19 era. This joint project will give various collaboration opportunities to promising Fintech startups in Busan and prepare steppingstones for small businesses that have faced significant blows due to COVID-19 to make a comeback by promoting spending from foreign tourists.
Hana Financial Group will commercialize South Korea's first platform based on data on credit card payments made by foreigners called "Explorer Busan". It has begun working on developing an application that is easy and convenient to use for Chinese tourists in Busan.
It will focus on developing the platform as the one that is most used by foreigners and also link the platform to a mobile payment application.
The platform will be available in English and Chinese and it will provide a service that offers popular franchises based on data on credit card payments made by foreigners. Franchises can utilize the platform as a channel by putting up separate advertisement pages within the platform.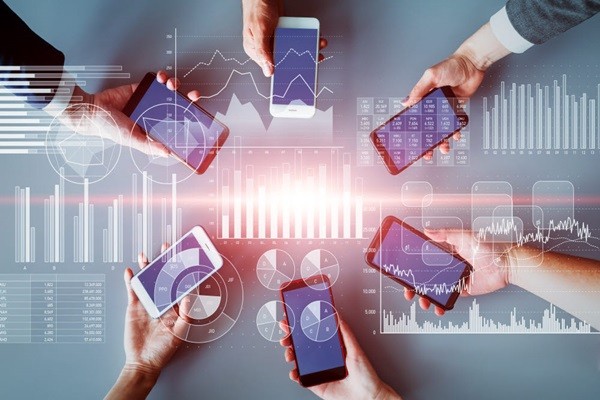 Hana Financial Group will also develop a "global fintech application" made through public and private partnership. This application will become a totally new mobile wallet service that provides mobile exchange service, wire transfer service of small amount of money, and credit card payment service that are needed in overseas trip. Hana Financial Group is also planning to push forward a foreign online shopping payment intermediary business in a medium to long term. It is currently looking into working with six innovative startups in Busan in order to improve the "Explorer Busan" platform.
"WeChat Pay data intermediary service" that processes and analyzes and relays foreign data will also be introduced for the first time.
This service is expected to be South Korea's first MyData convergence joint project between the public and private sectors based on foreign data and it utilizes data from WeChat Pay that is widely used by Chinese.
Hana Card and Tencent will be the purchasing company and the issuing company respectively while the Busan city government will be responsible for increasing number of stores that support WeChat Pay for Chinese tourists and promoting WeChat Pay.
Data relay will be done by a company in U-Space BIFC, which is a fintech incubation center operated by the Busan city government, after evaluations on companies are in the center. About 40 promising startups moved into U-Space BIFC and are working on their respective businesses.
Establishing a fintech valley in Busan will be meaningful as it will establish Busan as a long-stay tourism spot for foreigners and create South Korea's first data hub on foreigners in a medium to long term.
"We expect that our projects will vitalize South Korea's data industry through big data on foreigners and also act as priming water for front-end and back-end industries such as blockchain and artificial intelligence." said Hana Card and the Busan city government. "Private financial companies along with the Busan city government will participate in actual development and fulfillment of the projects and establish a public and private collaboration model within the fintech sector."
Staff Reporter Gil, Jaesik | osolgil@etnews.com