The South Korean Government is going to official start the "Data Dam" project as part of the Digital New Deal that will pursue job creation, future investment, economy-based digital innovation at the same time. "Big Data Platform and Center Construction" project is the key project of the Data Dam project. The goal of this project is to produce and make high-quality data available to the public through cooperation between the public and private sectors and innovate data ecosystem in South Korea and strengthen competitive edge of South Korean companies.
Since the project was launched last year, more data is being supplied throughout industries such as finance, distribution, and communication and new services that utilize data are being developed. The Electronic Times is going to share characteristics of major big data platforms and successful cases and look at possible directions of these platforms.
A survey conducting startup called Open Survey had agonized about ways to improve accuracy of surveys. Level of reliability of survey will only go up by finding respondents who are related to its customers. However, it was not easy for Open Survey to find respondents that its customer desired. While looking for ways, it came across Financial Big Data Platform.
Out of many data within the platform, data on insurance possessed by Habit Factory caught its eye. By utilizing the data that included various information from people, it was able to find targets that its customer desired. It designed a group of targets based on its big data and big data from Habit Factory and it was able to increase accuracy of data and secured higher efficiency compared to cost. By utilizing high-quality data from a big data platform, it was able to provide a service different from its competitors.
A social company called ToFather developed a "comprehensive apartment electricity bill management system" and had been providing a joint electricity bill reduction service for apartment complexes. While looking for ways to provide an optimal rate system for each apartment complex, it came across data on national real estates and apartments possessed by Kiwoong Inform & Comm within the platform. It then utilized data on electricity consumptions by apartments in South Korea to upgrade its current system and it has been able to help local residents from lowering their electricity bills.
The platform includes important data such as floating population (KT), real estate and apartment (Kiwoong Inform & Comm, Korea Association of Property Appraisers), social data (VAIVcompany), must-eat restaurant (Mango Plate), and analysis on purchase trends by consumers (Nielsen Company Korea) that is able to create synergy with financial data such as credit card spending (BC Card), insurance coverage and insurance plan (Habit Factory), and securities and investments indexes (SBCN and Korea Financial Solutions).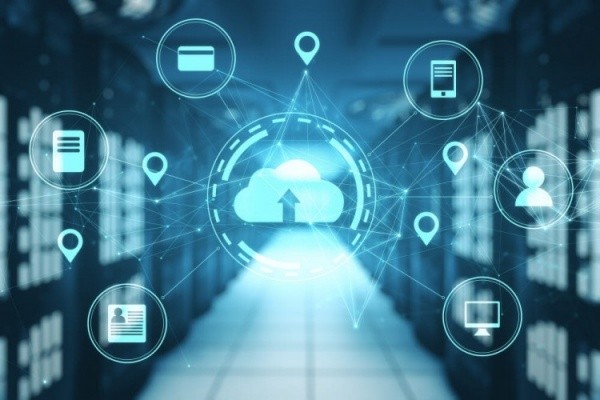 The platform provides important data that can be used easily for normal people and small businesses that do not have many experiences utilizing data as well.
For example, it provides consumption data related to food per apartment complex in Seoul and consumption data per item that is purchased online for people who are preparing to open up restaurants. People who are starting businesses alone are able to provide products and services that correspond to respective regions and consumption types by utilizing data. The platform also provides a so-called "jackpot map" that analyzes business areas for small businesses and allows its users to understand results from data analysis intuitively.
The platform has started to shine even brighter since the COVID-19 pandemic. Around 300 companies and 3,000 individuals have been using data from the platform in order to upgrade their current services or introduce new services.
Out of enormous amount of data stored in the platform, data on performance of franchises per region (BC Card), data on items purchased online (BC Card), and data on apartment maintenance cost and electricity use (Kiwoong Inform & Comm) has been the most popular data. Companies and people have also been utilizing data related to delivery and online purchase and teleworking due to COVID-19.
The platform does not simply provide data alone. It also operates a financial big data lab in order to assist platform users with data analysis and data use. By leaving an inquiry to the platform or the lab, the platform or the lab suggests data corresponding to requests by consumers and provides personalized data that reflects requests.
"As it has become possible to combine data from various fields due to the passing of the three major data privacy laws, we will be able to combine data from other industries to data within the platform and provide even more accurate results." said Lim Sae-hyeon who is the director of BC Card's Big Data Center. "We will also develop data on spending tendencies per "household" and assist small businesses and general companies with personalized business establishment and service development."
Staff Reporter Yun, Daewon | yun1972@etnews.com