A next-generation system semiconductor technology development project that will require more than $839 million (1 trillion KRW) in funds for the next ten years has been launched officially. The South Korean Government is going to pioneer new markets by commercializing artificial intelligence (AI) semiconductor for future cars, AI semiconductor for IoT-based home appliances, and system semiconductor for biotechnology and develop the nation's semiconductor industry in a balanced way. This project is a follow-up measure to the system semiconductor vision strategy announced by the government in April last year and it is expected to be a steppingstone to continue to develop the industry and competitive edge in system semiconductor technologies.
The Ministry of Trade, Industry and Energy (MOTIE) announced on Thursday that it finished selecting collaborative tasks for industries, universities, and research institutes and organizations that will perform these tasks in order to secure important technologies that will help the nation to lead new semiconductor markets and that it still providing necessary supports on full scale. The project, which is led by the MOTIE and the Ministry of Science and ICT (MSIT), is made up of 45 smaller projects and it focuses on semiconductor technologies with huge potentials and especially the system semiconductor field based on AI.
The MOTIE is going to designate future car, IoT-based home appliance, biotechnology, robot, and public sector as the five key areas and develop system semiconductors that will be necessary from each area.
Regarding the area of future car, AI semiconductors that will be used for autonomous vehicles will be developed. Ten projects such as semiconductor that recognizes and understands the driving habits of a driver and provides assistance and semiconductor that assists with safe driving such as adjusting distance by recognizing surrounding objects will be pursued. Companies and research institutes such as GAON CHIPS, Nextchip, and Korea Electronics Technology Institute will be participating in this area. Total of $7.81 million (9.3 billion KRW) will be invested in this area in this year.
When it comes to the area of IoT-based home appliance, total of eight projects such as low-power AI semiconductor that will be utilized in disaster and accident monitoring devices and semiconductor for smart home appliances that operates through audio recognition are scheduled and they will receive $7.72 million (9.2 billion KRW) of funds.
System semiconductor that can be applied to self-diagnostic kits that can be used at home and wearable device and home medical semiconductor that are able to measure one's bio-signals will be developed for the area of biotechnology.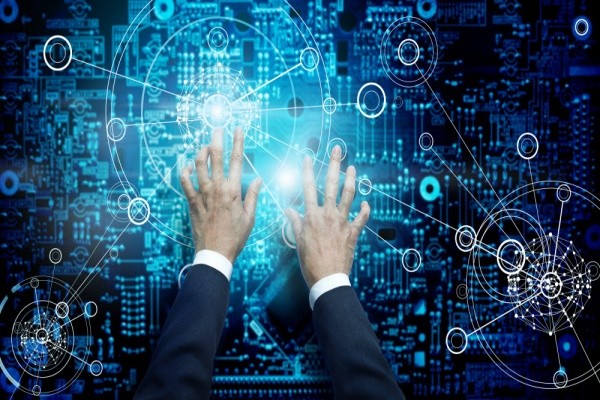 Besides these semiconductors, semiconductor for controlling robot arms through position sensors, chip that predicts signs of crime through biometrics and position information, and semiconductor that can detect a gas leak from gas pipes that are buried under the ground will also be developed.
Total of $847 million (1.0096 trillion KRW) of funds is scheduled for the 45 projects until 2029. The MOTIE will provide $438 million (521.6 billion KRW) of funds until 2026 while the MSIT will provide $410 million (488 billion KRW) of funds until the end of the project. The duration of the MSIT's support is different from that of the MOTIE because the MSIT focuses on development of fundamental technologies.
In April last year, President Moon Jae-in announced that the government will promote the nation's fabless and foundry industries and secure key semiconductor technologies for the future in order to establish the country as the world's top powerhouse in integrated devices.
Next-generation semiconductors that the government is targeting are centered on AI and are expected to bring huge impact when they are successfully commercialized. Demands for semiconductors that are specialized for processing large amounts of data that are required for materializing AI have been growing as such semiconductors are starting to be used widely in various industries such as smartphone, TV, refrigerator, and car. The global AI semiconductor markets were worth $6.46 million (7.7 billion KRW) last year and they are expected to grow at an average annual growth rate of 37.5% until 2025.
In order to respond to these changes, the South Korean Government plans to raise the nation's competitive edge in system semiconductor industry. Because multinational semiconductor companies such as Intel, AMD, Qualcomm, and Apple have begun to invest more in the AI semiconductor field, development followed by successful commercialization will be the key to the project. The South Korean Government also announced that it would strengthen demand linkage.
"We are going to set up single business unit so that the development of technologies are connected to each area and is successfully pushed forward and pursue demand linkage through a collaborative platform (Alliance 2.0) between buyers and suppliers so that developed technologies can actually lead to commercialization." said Cho Ik-noh who is the head of the MOTIE's Semiconductor Display section.
Staff Reporter Yun, Geonil | benyun@etnews.com