SK Telecom, KT, and LG Uplus have decided on a plan to commercialize 28 GHz-band 5G networks through public business networks next year. As the South Korean Government and public agencies have materialized service models utilizing ultrafast speed and ultralow latency, the three main telecom operators will be able to become leaders in 5G technologies globally in addition to innovating public services in South Korea.
It was confirmed that the three telecom operators will participate in the "5G-Based Business Network" Building Project, which is in charge by the Ministry of Science and ICT (MSIT) and the National Information Society Agency (NIA), and submitted their plans to utilize frequencies in the 28 GHz band.
The main purpose of the project is to convert current working environments for public agencies that are based on wired local area networks (LAN) into mobile environments based on 28 GHz-band 5G networks where teleworking and others will be made available.
The MSIT and the NIA requested the three operators to build networks utilizing the 3.5 GHz band for five local governments and public agencies first and have the networks also utilize the 28 GHz band next year.
Based on the fact that coverages can differ depending on frequencies, networks built inside of public agencies will utilize the 28 GHz band while outside public services will utilize both the 3.5 GHz and 28 GHz bands.
The three operators will form consortiums with domestic network equipment and soft technology companies and develop technologies that utilize the 28 GHz band and apply them to public networks.
SK Telecom is planning to build a 28 GHz-band base station considering the fact that Gyeonggi-do plans to move Gyeonggi Provincial Government to Gwanggyo in Suwon in September next year. 28 GHz-band 5G network will provide smooth working environments for the inside and outside of Gyeonggi Provincial Government.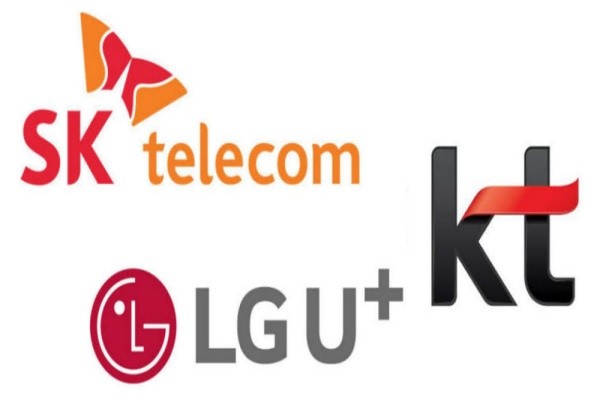 KT will build 5G-based networks for the MSIT, Sejong-si, and Korea Railroad Corporation (KORAIL).
Public workers will be able to complete their tasks by connecting to a 28 GHz-band 5G network if they are working on internal tasks using laptops and connecting to a internal network based on the 3.5 GHz band if they are teleworking or working on on-site administrative tasks. Similar 5G-based working environment will also be set up for KORAIL and Sejong-si.
LG Uplus will build a public network for faculty and students who attend Kumoh National Institute of Technology. Not only the network will be used for tasks done inside the school, it will also be used for purposes of teaching and education. LG Uplus is looking into building a partial 28 GHz-band base station in the second half at the earliest.
It is expected that building public networks will be an opportunity for the three operators to expand their businesses to various industries. The South Korean Government is planning to introduce 5G-based business networks for 32,000 national agencies, local governments, and public agencies.
Building 28 GHz-band 5G public network will also be an opportunity for them to strengthen their 5G technologies and competitive edge in 5G-related services. While the 28 GHz band is able to provide ultrafast speed and ultralow latency in a small space, it has a difficulty in avoiding obstacles and therefore is not utilized widely yet.
If the telecom operators are able to derive service models while building 28 GHz-band public networks, they will be able to expand application of the 28 GHz band to other industries and secure global references as well.
"Because there has yet to be any successful case of utilizing the 28 GHz band properly in any part of the world, South Korea's main telecom operators will be able to become the global leaders in 5G services including the 28 GHz band if they successfully build 28 GHz-band public networks." said one communication expert.
Staff Reporter Park, Jongjin | truth@etnews.com