Chinese semiconductor companies' attempts to recruit key personnel from South Korean semiconductor companies are becoming more obvious each day. Their job postings about hiring experienced people working for Samsung Electronics and SK Hynix have been found in various job sites. Attempts by Chinese companies that had been under the water are now above the surface. As a number of cases of personnel moving from South Korean companies to Chinese companies increases, Chinese companies will be able to acquire key technological knowhow and gain more grounds on South Korean semiconductor companies. Some say that the South Korean Government needs to enforce institutional strategies to protect personnel holding key technologies.
According to the industry on Wednesday, there have been many job postings by Chinese semiconductor companies on popular South Korean job sites about hiring experienced people. Corresponding postings were written by South Korean headhunting companies. Many of the postings included information that Chinese companies prefer people specializing in DRAM design and having experiences working for South Korean semiconductor companies.
Some postings were even divided into separate postings for hiring engineers in key processes such as etching, photolithography, and furnace annealing.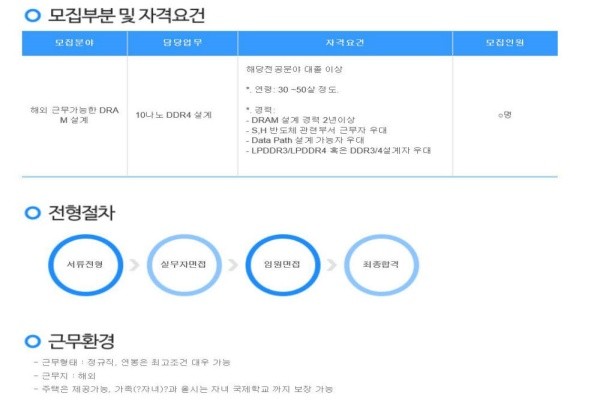 For example, a headhunting company that put up a posting for experienced engineers in the furnace annealing process of DRAM stated that a corresponding Chinese company is preferring an experienced engineer between 30 and 45 years old with an experience of working for Samsung Electronics and SK Hynix.
Although the name of this Chinese company was not mentioned, it can be presumed that the posting is for top memory semiconductor manufacturers such as Fujian Jinhua Integrated Circuit or CXMT since the job requires an engineer to work throughout China.
Chinese semiconductor companies have been attempting to recruit experienced people from South Korea for many years. There were times when headhunting companies got in touch with engineers under the table and told engineers that Chinese companies are offering huge salaries. However, this is the first time when job postings by Chinese companies are uploaded publicly on South Korean job sites.
Chinese companies have been recruiting talented individuals from South Korea and Taiwan as the central government looks to grow the country's semiconductor industry. The Chinese Government's strategy is to accelerate the internalization process of semiconductor by quickly learning technological knowhow from South Korea and Taiwan.
Chinese companies are focusing especially on engineers who had worked or working for Samsung Electronics and SK Hynix, which are the top two memory semiconductor companies in the world respectively, and possess knowhow in latest memory semiconductor designs and processes.
It is heard that CXMT, which recently announced that it developed 10nm-class DRAM chips, inserted multiple engineers from South Korea into the development phase of the chips.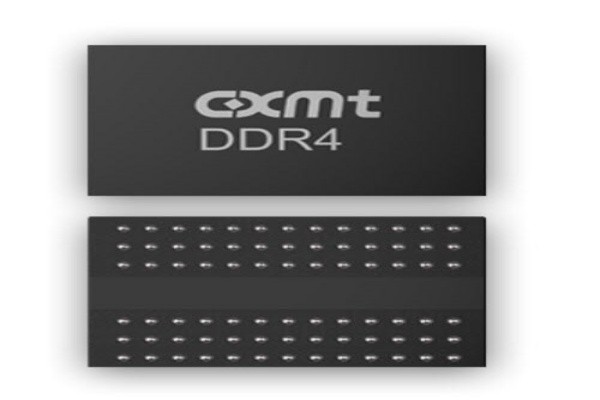 The industry believes that there needs to be a some sort of protection from the South Korean Government as Chinese companies are openly recruiting key engineers from South Korean companies.
Memory semiconductor technologies are designated as important national technologies. If engineers leak relevant technologies to foreign countries, they can receive a 3-year prison term according to the country's law on prevention and protection of leaking of industrial technologies.
However, the industry believes that the government cannot limit individuals from choosing their jobs.
As a result, many believe that the government needs to look for better treatment and protective measures so that key personnel is not swayed by Chinese capitals.
"Although Samsung Electronics and SK Hynix are doing their best to prevent their personnel from going overseas, the government also needs to be active in supporting them as related personnel possesses important national technologies." said An Ki-hyeon who is a director of Korea Semiconductor Industry Association. "Just as the government designates human cultural assets in order to preserve the country's culture, it also needs to create an environment where various benefits are given to key people in order to protect national technologies."
Staff Reporter Kang, Hyeryung | kang@etnews.com