LG Chem and SK Innovation have begun competing against each other in order to secure supply chain networks for cathode material that is one of four key materials of electric vehicle battery. They are either increasing numbers of their cathode material suppliers in South Korea or constructing production facilities as a joint venture. Because a significant part of their supply chains for cathode material overlap, the competition between the two companies will only become more intense as time goes on.
According to the industry on Wednesday, LG Chem and SK Innovation have begun securing cathode materials in order to mass-produce electric vehicle batteries that have 90% nickel content.
Usually, higher nickel content leads to improved battery density and range of electric vehicle. Also, it can reduce battery production cost by lowering the cost of cobalt that is costly. As a result, battery manufacturers have been focusing on next-generation batteries that have increased nickel content.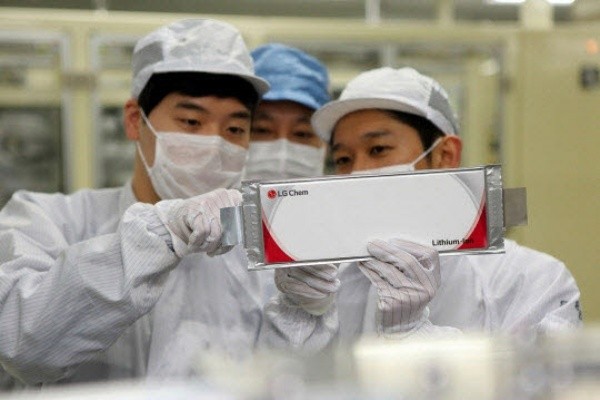 LG Chem completed the development of quaternary (Nickel, Cobalt, Manganese, Aluminum) battery that has 90% nickel content. NCMA battery is an addition of aluminum to the current ternary (Nickel, Cobalt, Manganese) cathode material.
Although LG Chem was initially planning to develop the corresponding NCMA cathode material at its plants in Cheongju and Iksan in 2022, it pushed forward its schedule and is making necessary preparations in order to mass-produce such material by the end of next year so that it can supply NCMA batteries to GM for two of its new electric vehicles.
LG Chem currently receives NCMA cathode materials with 90% nickel content from L&F. It is heard that LG Chem let L&F know of its wish to become a sole buyer of L&F's NCMA cathode materials. LG Chem and L&F are also working on NCMA battery with a nickel content of 95% at the maximum.
LG Chem is also planning to diversify its pool of NCMA cathode material suppliers in South Korea. It is looking into receiving NCMA cathode materials with 90% nickel content from POSCO Chemical in addition to NCM cathode materials with 80% nickel content.
"We are currently working on batteries that utilize pure cathode materials with high nickel content." said a spokesperson for LG Chem. "As a result, we are focusing on maintaining stability of battery while raising nickel content."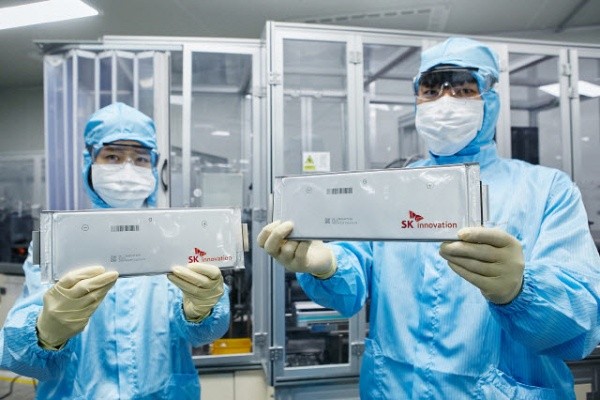 SK Innovation is focusing on increasing nickel content of ternary (NCM) battery. It completed the development of NCM 9½½ battery by combining two NCM cathode materials with high nickel contents. NCM 9½½ battery can reduce manufacturing cost of electric vehicle as its cobalt content is only 5% and improve range of electric vehicle on the other hand through its high nickel content.
SK Innovation is currently expanding its production facilities in order to secure cathode materials with 90% nickel content. It is constructing a production line exclusively for NCM cathode material in Pohang along with EcoPro BM. It is looking to replace its NCA (Nickel, Cobalt, Aluminum) cathode material production plant with NCM production plant. It is expected that the company will begin mass-production starting from next month at the earliest and bring in new production equipment. Although the size of a new plant will be similar to that of the current plant, the company will look to secure productivity by installing automated equipment.
SK Innovation also receives cathode materials from L&F. It receives cathode materials with 80% nickel content from EcoPro BM and cathode materials with 50% nickel content from L&F. It is also working on development of battery with 90% nickel content by combining EcoPro BM's cathode material with L&F's cathode material with 80% nickel content.
As a result, competition between LG Chem and SK Innovation to secure cathode material suppliers will only become more intense as time goes on.
"Battery manufacturers are going all in on securing domestic battery materials suppliers in order to improve productivity and competitive edge in their technologies." said a representative for the industry.
Staff Reporter Kim, Jiwoong | jw0316@etnews.com