L&F, which became the world's company to successfully mass-produce cathode active material used in NCMA (nickel, cobalt, manganese, aluminum) battery, is planning to increase the production amount to 70,000 tons by 2023 in order to keep with up with a rapid growth of the global electric vehicle market. It is also expecting its supplies of NCMA cathode active material to increase as it believes that LG Chem will start to require more supplies.
According to relevant industries on Thursday, L&F is looking to extend its cathode active material production line at its facility in Daegu. It plans to increase the current annual production amount from 30,000 tons to 40,000 tons by the end of this year.
Rapid growth of the global electric vehicle battery market is the reason why the company is planning to increase its production capacity of cathode active material used in NCMA battery.
The company has been supplying high-nickel NCMA cathode active materials to LG Chem since June. Usually, a cathode active material is seen as a high-nickel cathode active material if the nickel content is at least 70%. L&F's NCMA cathode active material's nickel content reaches 90% and it is currently the only cathode active material in the world with such high nickel content.
Usually, high nickel content indicates high energy capacity. However, high nickel content also indicates lower manganese and cobalt contents which can lead to less stability and capacity. NCMA cathode active material utilizes aluminum in order to supplement these limitations while having high nickel content.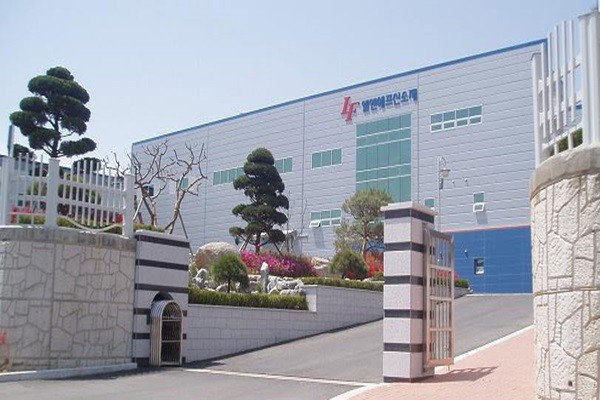 It is understood that L&F has already supplied tons of NCMA cathode active materials to LG Chem. LG Chem is then expected to supply its NCMA batteries to GM for its new vehicles. As a result, L&F is expecting to supply more NCMA cathode active materials in the future.
The company is planning to increase the current annual production amount to 70,000 tons by 2023. It is gradually increasing the production as it expects that usage rate of NCMA cathode active material will start to take off starting from the middle of next year. Besides LG Chem, it is heard that the company is also looking to supply its product to many automotive manufacturers.
Meanwhile, POSCO Chemical is also preparing to mass-produce NCMA cathode active material. It decided to build additional production lines for NCMA cathode active material that will be able to manufacture 30,000 tons annually at its cathode active material facility in Gwangyang and it is looking to fire up additional lines by 2022. Once it completes building additional lines, its current annual production capacity of cathode active material will go up from 40,000 tons to 70,000 tons.
The company is also finished with developing technologies related to NCMA cathode active material production and it is pushing to supply its NCMA cathode active material to LG Chem and others. LG Chem is currently looking into receiving NCMA cathode active material from POSCO Chemical in addition to LG Chem.
"NCMA cathode active material is seen as the next-generation cathode active material that combines strengths of NCM cathode active material and NCA cathode active material and it is drawing huge interests from battery manufacturers." said a representative for the industry.
Staff Reporter Kim, Jiwoong | jw0316@etnews.com