Pioneers K-Beauty Market with IT Trade Platform… Enters 'Zalo' which has 100 Million Users
Established database with data from 800,000 official buyers in the ASEAN B2B cosmetic market

We were able to have a talk with Vietmate (CEO Deokhwa Shin), a company in the ICT Culture Convergence Center operated by the Ministry of Science and ICT and the National IT Industry Promotion Agency, about how the K-beauty industry successfully entered the ASEAN market, and their know-how.

Please introduce what kind of company Vietmate is.
Vietmate is a company that supports IT based trade platforms that support all companies related to Vietnam in pioneering or entering overseas markets. Established for over 3 years now, it is a promising company that has receive the minister's award from the Minister of SMEs and Startups. It has been able to have its first signing ceremony with 'Zalo', Vietnam's no. 1 SNS app which is essentially Vietnam's counterpart to Korea's Kakao, where K-beauty companies had their launching.

Vietmate and K-beauty, what is their relationship?
The K-beauty industry has quickly risen to be part of Korea's top 4 industries, and we learned that there are around 300,000 companies, with a large number of them spending much time and expenses to enter foreign markets. As such, Vietmate focuses on B2B, and plays a role in helping them enter overseas markets as quickly as possible, with potential for expandability.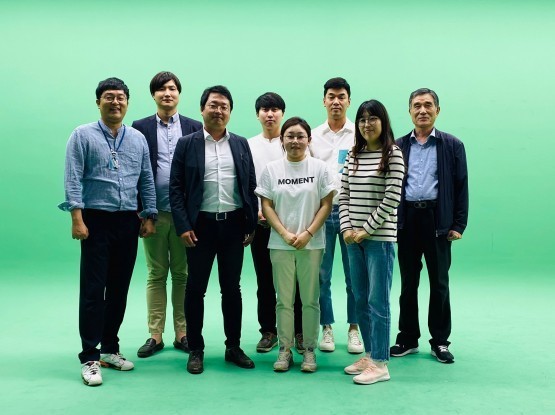 Are there any tips that Vietmate would like to introduce regarding entering Vietnam? What is the reason for choosing Vietmate when entering the Vietnam market?
The first thing you need to figure out are the political, geographical, administrative, and payment systems of Vietnam. Especially, the fact that there are virtually no card payments, with most shopping taking place with cash, and a payment system where a consumer first receives the item and pays later when they are satisfied with the item, are the biggest obstacles for Korean companies.

As a result, it is important to select a middle channel which is able to safely and quickly pay for the company's products. Vietmate has the advantages of establishing a database with data from 800,000 official B2B buyers related to cosmetics, and the fact that it has exclusive agreements with offline channels.

Any future plans?
Currently, Vietmate has completed signing an exclusive e-commerce agreement with Indonesia's Ralari, as well as establishing a CBT (Cross-Border Trade) system. Our plans for the future include opening a Korean section in the Russian, African, and Indian markets, and finalizing negotiations for CBTs with the top e-commerce companies.

Electronic Times Internet Reporter Eunjung Judy Yu(judy6956@etnews.com)