Intel is drawing attention from the global semiconductor industry as it mentioned a possibility of working with an outside foundry as it faced a setback to 7nm semiconductor manufacturing. Taiwan-based TSMC and Samsung Electronics are the only foundries in the world that possess processes under 7nm. It is expected that Intel, which is the world's biggest semiconductor company, may bring a significant impact on the global foundry industry depending on its decision.
On July 23, Intel announced that it would delay its 7nm CPUs while announcing its 2nd quarter performance. It suggested late 2022 or early 2023, which would be six months later than its initial plan, as a possible timing for the release. Instead, it would focus on expanding its 10nm CPU lineup which is its newest CPU.
The company actually delayed its 7nm CPU several times prior to its announcement made on last Friday. The reason why it is delaying this time is because it has yet to solve a manufacturing issue. "We are delaying our 7nm CPU because we have yet to secure a yield that we are looking for." said CEO Bob Swan of Intel.
Intel has begun its "contingency plan". It will look for an outside foundry instead of persisting on manufacturing its own chip.
"We are currently looking into various plans and we will handle the issue in a practical manner." said CEO Swan during a question and answer session that was held after announcing the company's second quarter performance.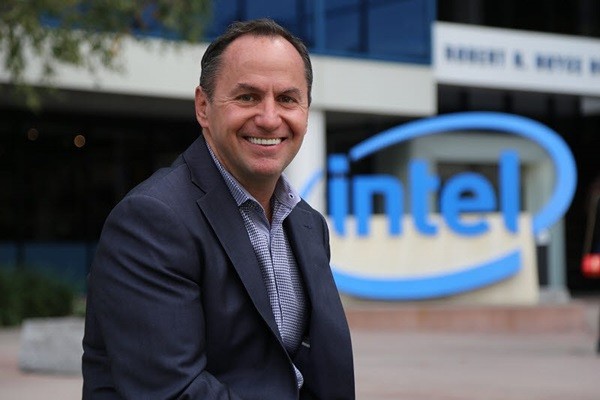 It is very unusual to see Intel announcing that it may look for a foundry for its 7nm semiconductor. Intel is an integrated device manufacturer (IDM) that handles from semiconductor design and manufacturing to outsourcing production and it has maintained its own manufacturing system for key products because it looks at "manufacturing" as the key element that determines its competitive edge.
However, it seems that it is looking into outside foundries after facing difficulties with transitioning to microfabrication continuously and falling behind AMD in a competition. Foundry indicates a business that manufactures chips after receiving an order from a semiconductor design company.
TSMC and Samsung Electronics are the only two foundries that can perform processes that Intel is looking for. Both foundries already developed their own 7nm processes and are manufacturing semiconductors using their respective processes. They are even leading the race for next-generation processes as they are working on the 5nm process this year and are preparing to utilize the 3nm process in 2022.
It is not known which semiconductor Intel will trust a foundry with and which foundry it will work with. Aside from 7nm CPU, Intel is preparing to release 7nm GPUs. Although Intel can ask a foundry for both 7nm CPU and GPU, there is a chance that Intel will ask a foundry only for 7nm GPU since its main business relies on CPU. "There is a chance that Ponte Vecchio (data center GPU) will be manufactured by an outside fab (foundry)." said CEO Swan to Intel's investors.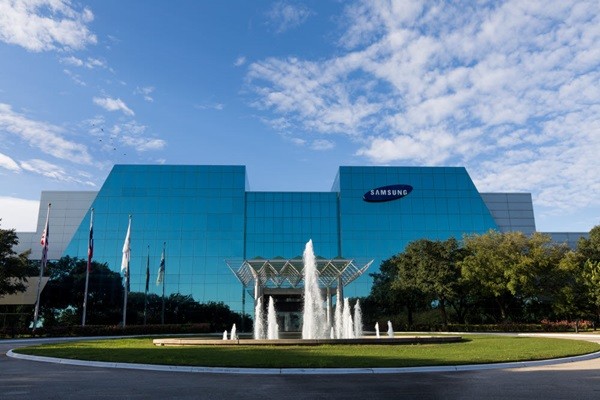 TSMC is the top foundry in the world. It has more than 50% market share and its technologies and production capability are considered as the best within the global industry. Samsung Electronics currently ranks second based on market share and it owns around 20% market share. Although TSMC is the top foundry, there is a good chance that Samsung Electronics can obtain an order from Intel regarding Intel's GPU. Actually, Samsung Electronics and Intel currently have a partnership regarding Samsung Electronics' foundry business. Aside from CPU and GPU, Intel's motherboard chipsets are manufactured by Samsung Electronics' fab.
Also, there was a time when Samsung Electronics and Intel had a discussion about working together regarding Intel's GPU. It was confirmed that Raja Koduri, who is a senior vice president of Intel who oversees the development of GPUs, visited Samsung Electronics' manufacturing center in Giheung where its semiconductor fab for the purpose of its foundry business is located.
Aside from these facts, the fact that TSMC is the sole manufacturer of AMD's key 7nm CPUs and GPUs and that Samsung Electronics has a semiconductor fab in Austin, Texas gives Samsung Electronics a real good chance of obtaining an order from Intel.
According to the industry, it is heard that Samsung Electronics completed a design for an extreme ultraviolet (EUV) line that will be built at its plant in Austin last year and received an estimate from a construction company. EUV lithography is a lithography technology that is required in order to implement processes under 7nm.
If Samsung Electronics is able to obtain an order from Intel, it will be able to secure a ground that will allow the company chase after TSMC much faster. Also, it will also help Vice-Chairman Lee Jae-yong of Samsung Electronics approach his vision of having the company become the top system semiconductor company in the world by 2030.
"Because outsourcing production of Intel's GPUs can help Samsung Electronics expand its foundry business and have a huge impact on its memory sales, Samsung Electronics will do everything it can to obtain an order from Intel." said Professor Koo Yong-seo of Dankook University. "Although it is unclear whether Intel will choose TSMC or Samsung Electronics, it is clear that an order from Intel will be a huge opportunity for Samsung Electronics."
Staff Reporter Yun, Geonil | benyun@etnews.com & Staff Reporter Kang, Hyeryung | kang@etnes.com