Japan-based JDI declared its plan to enter the global healthcare industry. Its plan is to gain an upper hand in promising markets based on its technologies that it has secured from its display business. The Japanese display industry is looking to target niche markets while avoiding the South Korean display industry that is currently leading the global large-sized OLED panel market.
JDI recently held an online interview for the March settlement and announced that it would pursue healthcare business as its new source of profit. "We will focus on biometrics sensors based on the backplane technology that forms an integrated circuit (IC) on a glass substrate." said JDI. "We are going to pursue the healthcare industry in order to prepare for the "With COVID-19" era."
JDI will focus on development of non-contact operation-based "sensing display" that implements high quality and low power consumption that are optimized for medical scenes. It plans to introduce a wearable biometrics sensor that detects body responses and a display that can be controlled without requiring someone to touch the screen. Back in January, JDI announced that it co-developed a biometrics sensor that can recognize fingerprint and pulse with the University of Tokyo.
JDI is also looking into human genome analysis business in order to provide a real-time health management service by combining genome information and biometrics data. It expects that the information and device segment will be worth $93.4 billion (112 trillion KRW) within the global healthcare market that is estimated to be worth $4.66 trillion (5.59 quadrillion KRW) by 2030.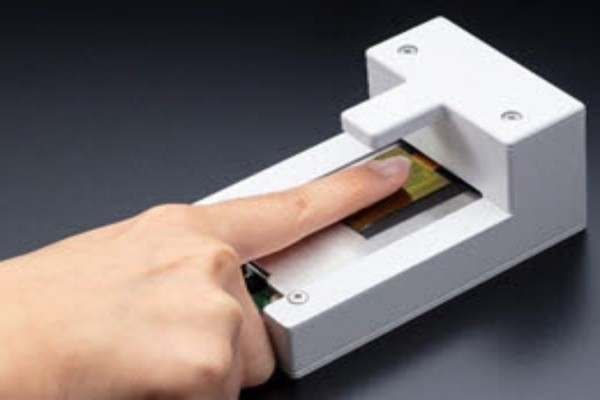 The display industry believes that JDI's strategy to diversify its business is a necessary choice for it to improve its profitability. Because the global OLED panel market and the global LCD market are led by South Korea and China respectively, it is difficult for JDI to find breakthroughs with only display panel business. JOLED, which recently made a capital alliance worth $186 million (223.6 billion KRW), also introduced its business reorganization plan that will focus on "medium-sized OLED panel" instead of small and large-sized OLED panel markets that are currently led by South Korean companies. Its plan is to find new demands while avoiding competitions with Samsung Display and LG Display and make profits. "The healthcare market that JDI is focusing on is a new market that has yet to be touched by the South Korean and Chinese industries." said a representative for the industry on July 5th. "This recent move by JDI will most likely have minimal impact on the South Korean display industry that is being reorganized centered on OLED."
Meanwhile, CEO Minoru Kikuoka of JDI announced that the selling process of parts of its "plant in Hakusan" that produces LCD panels for smartphones in Japan has entered the final stage. JDI is currently in negotiations with Sharp and Apple. CEO Kikuoka is looking to sell parts of the plant by September.
Staff Reporter Yun, Heeseok | pioneer@etnews.com