Samsung Electronics and LG Electronics are expected to overcome their recent poor performances resulting from the COVID-19 pandemic and make a rebound to a level similar to that of last year by the end of July.
They have started to make a recovery every month after suffering their worst performances back in April and they are expected to have better second quarter performance than initial expectations. If demands that are suppressed by COVID-19 also start to recover, it is possible that their July performances will be even better than their July performances from last year.
According to relevant industries and the stock industry, performances of Samsung Electronics and LG Electronics will be able to rebound greatly starting from July at the earliest. It is also expected that their performances in the third quarter will be better than their performances before the COVID-19 outbreak.
It is heard that their performances have started to recover gradually in May and June after nosediving in April when COVID-19 was rampant.
"Their performances were the worst in April and they have started to recover gradually in May and June." said a representative for the electronics industry. "Considering this gradual upward trend, it is expected that their performances in July will be either similar or better than that of July last year.
South Korean companies' business survey index (BSI) is also on an upward trend. According to BSI results announced by Bank of Korea in this month, the BSI for entire industries in this month came out to be 56 that is 3 points jump from last month. After the BSI hit its low point in April with 51, it has shown an upward trend since. The BSI for industries related to electronics, imaging equipment, and telecommunications equipment was 69 that is 7 points jump from last month. Such trend is a result of the government's policies to increase demands and resumed economic activities by major countries.
Despite the positive trend, Samsung Electronics and LG Electronics will put forth their best products and be step ahead in recovery compared to their competitors.
Their quickly recovery is also shown through predictions on their performances. Although it was initially predicted that their second quarter performances will be significantly poor, now there are more predictions that believe that their performances will be better than initial predictions. Stock firms have also put out reports that indicate a quick recovery in demands for smartphones, home appliances, and TVs recently.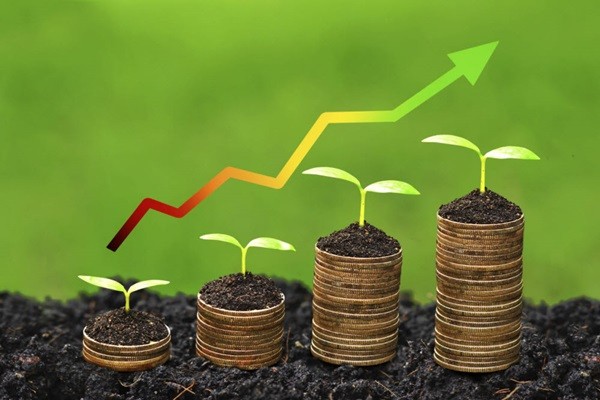 According to FnGuide, the consensus (the average of predictions made by stock firms) on Samsung Electronics' operating profit in the second quarter was $5.15 billion (6.18 trillion KRW). However, stock firms put out reports in the middle of this month estimating that the operating profit would be around $5.34 billion (6.4 trillion KRW). Korea Investment & Securities recently estimated that the operating profit would actually be around $5.59 billion (6.7 trillion KRW).
Estimations on LG Electronics' second quarter performance are becoming more positive. Daishin Securities raised its estimation on LG Electronics' second quarter operating profit from $253 million (303 billion KRW) to $333 million (399.9 billion KRW) while Hana Financial Investment estimated that the operating profit would be $421 million (505.3 billion KRW) that is far greater than its initial estimation.
Samsung Electronics and LG Electronics are expected to show a clear recovery in their performances starting from the third quarter as many countries start to resume their economies and there is expected to be a recovery in demands for products that have plummeted due to COVID-19. Some expect that their performances will rebound even more if consumers go on a retaliatory consumption spree.
Samsung Electronics is expected to benefit from a rebound within the global semiconductor industry and positive sales from the smartphone and home appliance sectors in the second half.
"Samsung Electronics' semiconductor business is expecting a positive performance in the second half due to increased demands for mobile memories despite its concern for reduced demands for memories used for data centers." said Eo Kyu-jin who is a researcher from DB Financial Investment. "Due to positive sales by Samsung Electronics' CE and IM Divisions, Samsung Electronics will be able to show a clear recovery in its performance in the second half."
"Samsung Electronics' operating profit in the third quarter will be around $7.50 billion (9 trillion KRW) after being average in the second quarter." said Yoo Jong-woo who is a researcher from Eugene Investment & Securities.
LG Electronics is also predicting an improvement in its performance in the third quarter.
"LG Electronics' performance is expected to recover through home appliances and TVs in the second half." said Park Kang-ho who is a researcher from Daishin Securities. "Its annual operating profit is estimated to be $2.13 billion (2.5589 trillion KRW) that is a 5% increase from that of last year."
However, the fact that COVID-19 is continuing to spread is not a positive sign for Samsung Electronics and LG Electronics. As COVID-19 is continuing to spread through the U.S., India, and South America, the timing of when the COVID-19 pandemic will settle down will be an important parameter for their performances moving forward.
Staff Reporter Kwon, Geonho | wingh1@etnews.com