Kakao Brain, a subsidiary of Kakao that focuses on artificial intelligence (AI) R&D, is set to commercialize its first AI solution.
Kakao announced on June 24th that Kakao Brain is going to make "Pose API (Application Programming Interface)" public as a paid API. This is the first time Kakao Brain made its AI technology public as a paid API and it has seen a surge of inquiries from the outside as soon as it made pose API public.
Pose is one of the fields of AI vision. and it analyzes an image or a video and extracts one's posture.
It finds the person from a particular image and analyzes one's posture by extracting 17 key points such as eye, nose, shoulder, elbow, wrist, pelvis, knee, and ankle. It can also analyze one's posture by the mine or hour from a video.
By utilizing Pose API, a trainer can fix his or her trainee's posture during a home training service in a picture or the API can be used to draw a character that mimics one's posture in a picture.
It can be used for body posture analysis for yoga or sports that require a high level of difficulty, scoring of how one's pose is close to a pose taken by a person in a picture or a video, or postural correction service that shows differences between parts. It can also be used for development of a character that mimics one's pose in a picture or a video, search service for a particular movement such as shooting in a soccer video, or monitoring for detection of abnormal behaviors.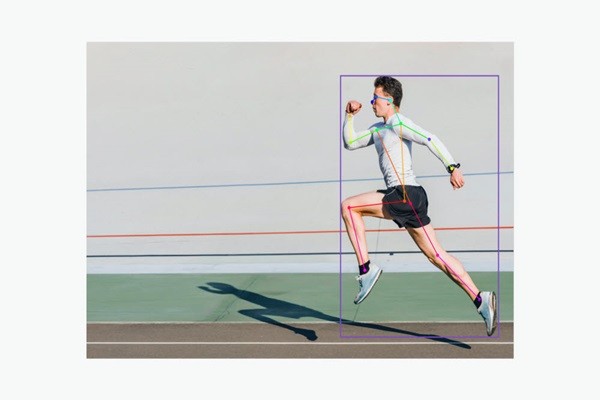 Kakao VX applied Pose API to its "Smart Home Training" app in order to understand how one's joint moves in real time and recommend a correct form after analyzing movements in detail.
"We developed Pose API so that relevant developers and startups can easily utilize it for desired services." said a representative for Kakao. "After making the API public, we have currently received inquiries from more than ten startups."
Kakao Brain is recognized to have a world-class level of competitive edge in the field of vision. In the field of "human pose estimation" especially, it was awarded an innovative award from "ICCV 19 COCO Key Point Challenge" due to its early research.
Kakao Brain is currently studying various areas within the deep learning field such as natural language and vision. It is planning to continue to make its research results available as open APIs so that the outside can easily utilize them.
"We are currently working on having real-time pose estimation technique available through edge devices." said Hong Sang-hoon who is the team leader of Kakao Brian's Human CV. "In order to expand the range of how pose estimation is utilized, we are going to continue to carry out research."
Staff Reporter Kim, Siso | siso@etnews.com