South Korean EdTech startup called iPortfolio (CEO Kim Sung-yoon) will break through the COVID-19 barrier and export its digital English learning service "Oxford Reading Club" to Spain, Brazil, Chile, Peru, Columbia, Thailand, and Taiwan. While business transactions between countries have been difficult due to the COVID-19 pandemic, iPortfolio was able to achieve this success by carrying out every process of export contract digitally.
iPortfolio announced on June 3 that it signed a contract with Oxford University Press (OUP) that would export its "Oxford Reading Club" to seven countries. Oxford Reading Club is the global version of iPortfolio's digital English learning service "READING &". Oxford Reading Club is a service that is a combination of OUP's contents and iPortfolio's digital technology and English learning methodology.
iPortfolio estimates that it will earn more than $5.75 million (7 billion KRW) in loyalty annually through this contract.
Every process of the contract was done digitally. As travel between countries has been limited due to COVID-19, iPortfolio did not make single overseas trip. Instead, it was able to complete the contract by having more than 30 video conferences and tens of e-mails with representatives from each country. Even the final contract was signed digitally. It also eliminated the process of exchanging the contract by mail.
The dramatic contract signed between iPortfolio and OUP took place due to an urgent request by OUP. Many countries are adopting online classes for their education systems as COVID-19 continues to spread rapidly and globally. As a result, there has been an increase in demands for online learning materials from countries that use books from OUP as English textbooks. OUP was the one that contacted iPortfolio first in March and signed a contract in just two months.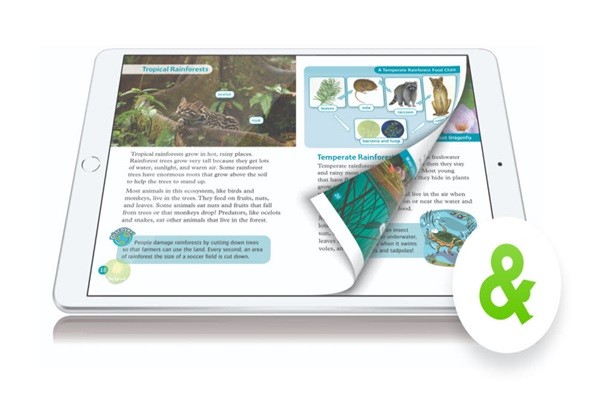 "We had also carried out meetings and market investigation digitally in order to analyze policies on education by these countries and their learning environments." said a representative for iPortfolio. While iPortfolio had done many onsite visits in order to examine learning environment and to discuss contract terms, it replaced onsite visit with digital meetings and calls as the world is faced with the non-face-to-face era.
According to first days of schools in September, Oxford Reading Club service will be provided in these countries. iPortfolio expects that there will be more demands for EdTech services as online-based non-face-to-face industries are quickly expanding globally.
"It is very meaningful that we exported our learning methodology along with South Korea EdTech technology to OUP that has 540 years of tradition." said CEO Kim Sung-yoon of iPortfolio.
"We signed this contract without having single face-to-face negotiation." said CEO Kim. "This will be a "new norm" in the future when ITs are exported."
Meanwhile, READING & is iPortfolio's online English learning service for kindergarteners and elementary students. Global companies such as OUP, Collins, and Penguin Random House use READING &'s technology and methodology
Staff Reporter Jeon, Jiyeon | now21@etnews.com