South Korea's industrial PC market has been growing rapidly due to demands for state-of-the-art manufacturing facilities. Unlike ordinary PCs that are used in an office, industrial PCs are used for industrial scenes, factory automation, and smart factory. Due to demands for industrial PCs, South Korean PC makers are accelerating their R&D processes.
According to the PC industry, South Korean PC companies recently established new project teams related to industrial PC and are looking to secure major corporations as their customers.
The industry sees that South Korea's industrial PC market has been growing by 10% every year. This is different from how the PC market for general consumers had been shrinking up until the COVID-19 pandemic.
It is heard that South Korea's semiconductor and display industries are responsible for most of the sales within the industrial PC market as they need industrial PCs for extending their production lines or constructing new factories.
Even small and medium-size companies have been reducing their manpower and increasing automated equipment and have been consistently asking for industrial PCs.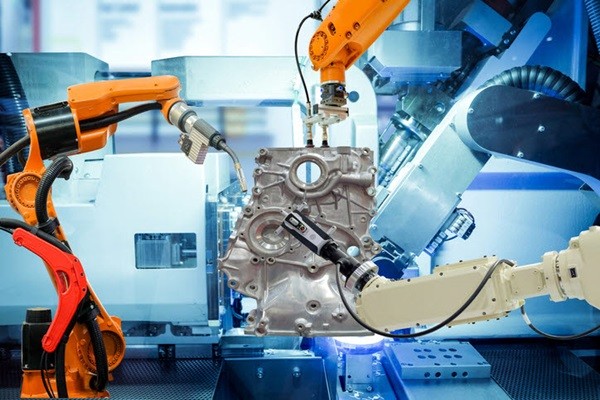 Advantech Korea, which is a Taiwanese company, holds the most market shares within the market. Advantech Korea sells the most various product lines such as AI solution for production automation, monitoring system, and Full HD industrial panel PC in South Korea. Besides Advantech Korea, other foreign companies such as HP, LENOVO, Asus, and Dell are also highly interested in South Korea's industrial PC market.
Because competitions with South Korean companies for B2C (Business to Consumer) products are competitive, foreign PC companies are attempting to develop their industrial PC businesses as their new businesses. It is heard that there is a high level of preference by South Korean companies towards industrial PCs manufactured by foreign PC companies such as HP, LENOVO, and Asus.
Samsung Electronics and LG Electronics hold first and second places respectively when it comes to South Korea's B2C field that involves laptop, monitor, and gaming PC. As a result, foreign companies are looking to find opportunities within the B2B market.
"Because the factory automation and smart factory markets have high chances of growth in the future, foreign companies are looking to focus their investments in these fields." said a representative for the industry. "Because multinational PC companies especially have dense supply and business networks, they can gain competitive edge in such fields."
Staff Reporter Park, Sora | srpark@etnews.com