Samsung Electronics has signaled a change to the paradigm of DRAM technology by being the first in the industry to apply EUV (Extreme Ultraviolet) technology to DRAM production.
It is expected that Samsung Electronics "super-gap" strategy will be strengthened even more within the global memory market if it starts production of EUV DRAMs by end of this year after accelerating the process of constructing a designated plant for EUV DRAM.
Samsung Electronics announced that it supplied more than 1 million 1st generation 1x DDR DRAM modules based on EUV technology and completed evaluation process by its global customers.
The fact that Samsung Electronics completed evaluation process indicates that the quality and the performance of the DRAM module are verified by its customers. Because DRAM processes data for PC, laptop, and server along with CPU, compatibility process on whether DRAM operates smoothly with other parts such as CPU within a system before a product is launched is very important.
Samsung Electronics is the first one from the industry to apply EUV technology to DRAM production. Samsung Electronics has been working on EUV DRAM technology in order to overcome limits to microfabrication and to strengthen its leadership within the global semiconductor industry and it finally completed the verification process of its technology. EUV technology is a technology that projects circuit patterns onto semiconductor wafers using EUV light source that has short wavelength. EUV technology can improve a semiconductor's performance and it can also reduce the length of production process. It is seen as a next-generation DRAM technology as it can improve quality, production yield, and productivity.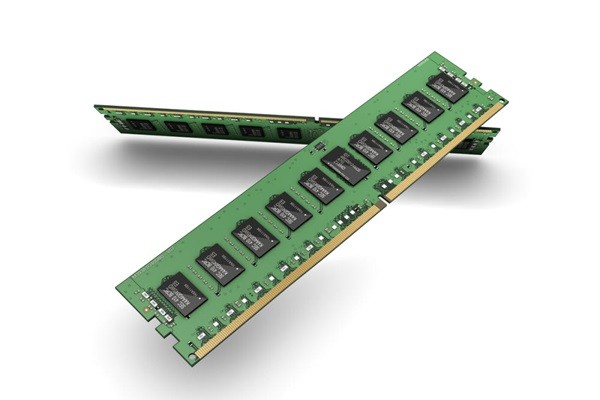 Only task that is left to do is mass production and Samsung Electronics has been steadily working on necessary processes.
Samsung Electronics' Pyeongtaek Campus has been busy recently with the construction of "P-EUV". Despite shrinkage of global industries due to COVID-19, there are still tall tower cranes and workers busy with the construction. P-EUV is an EUV DRAM fab.
It is expected that Samsung Electronics will start producing EUV DRAMs on full-scale after the end of this year when P-EUV is expected to start its operation. EUV DRAM modules that Samsung Electronics sent to its customers are for a test purpose and they were manufactured from Samsung Electronics' Hwaseong Campus. Although there are memory production lines at Hwaseong Campus, the campus is mostly made up of system semiconductor lines and Samsung Foundry.
Samsung Electronics is currently developing 14nm 4th generation 1a DRAM technology with EUV technology. When the construction of P-EUV is completed, Samsung Electronics is planning to start mass production of EUV DRAMs on full-scale.
"1a DRAM will be the first DRAM to be applied with EUV technology." said a representative for Samsung Electronics. "We are planning to start the operation of P-EUV during the second half of this year."
It is heard that 4th generation 1a DRAM based on EUV technology can double productivity per 12-inch wafer compared to 1st generation 1x DRAM.
Samsung Electronics is planning to produce 4th generation 1a DRAMs (DDR5, LPDDR5) that have higher performance and capacity and strengthen its leadership within the global premium memory market even more by developing 5th generation and 6th generation DRAMs faster than its competitors.
Staff Reporter Yun, Geonil | benyun@etnews.com & Staff Reporter Kang, Hyeryung | kang@etnews.com