Samsung Electronics is planning to introduce a new refrigerator that is equipped with an ability to purify water. As a result, Samsung Electronics will be entering the water purifier market by applying water purification system to its refrigerators again after not using the function for a while. It will be interesting to see whether the release of such refrigerators will lead Samsung Electronics to also enter the rental market as water purifier is a home appliance that will need maintenance.
According to the industry, Samsung Electronics has developed a new 2020 refrigerator that is equipped with a water purification system and is planning to release the refrigerator soon. It is heard that Samsung Electronics already finished making necessary preparations to release the product.
Although the water purification system is combined with the refrigerator, it is developed so that its performance level is higher than water purification systems that are sold individually. Its capacity to purify water is 2,300 liters that surpasses capacities of most of water purification systems that are on the market. Considering the fact that a family of four use about 300 liters of water per month, filters of the water purification system only need to be replaced every 7 to 8 months.
Water purification system is a product that requires maintenance such as filter replacement and cleaning periodically. As a result, Samsung Electronics will need to provide a separate maintenance service when it launches the new refrigerator.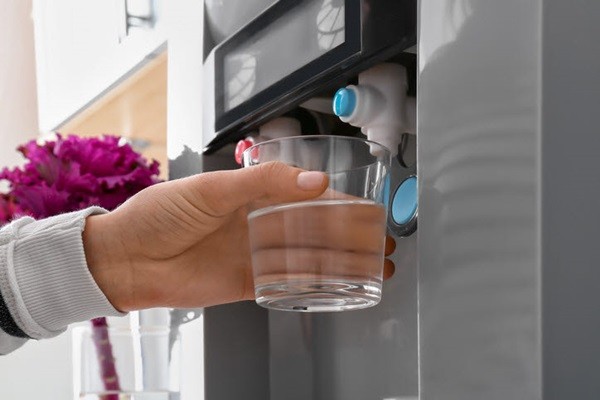 The industry predicts that Samsung Electronics will utilize professionals from its subsidiary Samsung Electronics Service and provide a maintenance service. Samsung Electronics Services has a national service network.
Although Samsung Electronics introduced refrigerators with water filters in the past, it decided to remove water filters due to low level of preference from its consumers. Afterwards, it put out few "sparkling refrigerator" models that produce carbonated water and did not release any refrigerators with water filters.
Reasons why Samsung Electronics is introducing such refrigerator again are because Samsung Electronics wants to raise functionality of its refrigerators when target the rental market that is growing daily. The rental market is growing at a rapid rate due to the emergence of millennials who value "functions" of products rather than "possession" of products. Due to high profitability of rental business, major corporations such as SK and LG have also entered the market recently.
It will be interesting to see whether Samsung Electronics will also release a water purification system separately. Samsung Electronics currently provides its water purification systems to rental service providers such as Kyowon, Hyundai Rental Care, and home shopping malls and does not release them to the market as separate items.
As a result, Samsung Electronics releasing its water purification system separately will indicate that it plans to be serious about entering the water purifier market and the rental market. Although its home appliance business department already developed a water purification system, it has yet to decide on whether it is going to release the product or not.
"It is true that Samsung Electronics has developed a water purification system and many are considering internally on whether they are going to enter the water purifier market." said a high-ranking official from Samsung Electronics.
Staff Reporter Kwon, Geonho | wingh1@etnews.com & Staff Reporter Park, Sora | srpark@etnews.com