Seoul-si is looking to connect the entire area of Seoul with sensors as it plans to connect facilities at Hangang Park with IoT sensors and manage them and set up "smart poles" in the downtown.
According to Seoul-si, it recently formed "Han River Smart Management Task Force (TF)" in order to create a smart management system that will manage the entire area of Han River. It is going to establish ISP (Information Strategy Planning) by the end of the second quarter and carry out pilot projects starting from 2021. It is going to invest about $12.7 million (15 billion KRW) into this project.
This system will manage facilities such as restroom, gym equipment, and parking lot through IoT sensors and automatically recognize any abnormal situation and carry out real-time actions.
According to Seoul-si, it is first going to work on a design of basic infrastructures. During this process, it will also look into pairing infrastructures with its own network called S-NET. When this process is completed, people will be able to use public Wi-Fi from anywhere in Han River and minimize any inconvenience for the people by fixing facilities immediately.
Seoul-si is also planning to set up "smart poles" in the downtown. Smart pole is a combination of streetlight or traffic signal with Wi-Fi AP, CCTV, IoT sensor (S-DOT), or display.
Areas where smart poles are set up are able to provide public internet services and information on public order and environment at the same time.
Seoul-si is going to collaborate with autonomous districts and is planning to set up less than 10 smart poles in two districts this year as part of a test. It is going to establish necessary plans by the end of May and recruit participants. For the pilot project, it is going to invest about $507,000 (600 million KRW). It is also going to participate in a national project and work on developing a standard model that can also be used by different regions. If it is able to create a standard model, it can use the model for city maintenance projects that will be carried out in the future and secure uniformity and continuity in function and appearance.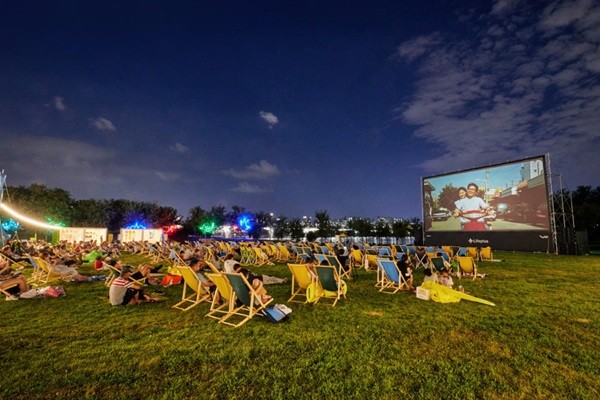 "When we create a standard smart pole that satisfies requests from local autonomous groups and the people, these smart poles will be able to perform state-of-the-art administrative tasks and maintain cities and their aesthetic aspects." said a representative for Seoul-si.
Seoul-si has been conducting a smart city project as one of major projects since last year. With Mayor Park Won-soon as the head, it has been focusing on projects that can solve issues such as traffic, safety, environment, welfare, and disaster through cutting-edge technologies.
It also participated in CES 2020 for the first time with small and medium-sized technology firms with a topic "Smart City". By working with Naver Labs, it has also partially opened its "Virtual Seoul" system that can transfer and simulate the entire area of Seoul on online.
Seoul-si is currently pushing for establishment of an IoT-based city data management system, establishment of a comprehensive storage for public big data, establishment of a joint private-public big data platform, and complete opening of big data as key tasks for the administrative field of its smart city project.
It is expected that data will be used more once sensors are installed throughout Seoul. As a result, it will be possible to create a governance structure where the private sensor and the public sector create and use high-quality data together.
Meanwhile, Seoul-si was ranked high for its infrastructures and in the middle for utilization during a smart city investigation conducted by a major investigation agency. During an investigation conducted by McKinsey Global Institute in 2018, Seoul-si was ranked 3rd, 4th, and 22nd in foundation for technology, spread of applications and data analysis, and utilization of applications by the public respectively.
Staff Reporter Kim, Siso | siso@etnews.com