As outside variables such as the novel coronavirus, trade restrictions imposed by Japan on South Korea, and THAAD (Terminal High Altitude Area Defense) that threaten South Korean industries continue to take place one after the other, they are causing South Korean companies to reflect on the value of "made in Korea" once again.
While South Korean companies that have their production plants and supply networks of parts based in South Korea have not suffered major damage, other companies that have their plants and networks outside of South Korea have suffered greatly due to outside variables. In order to maximize the value of "made in Korea", South Korean companies must internalize core technologies and diversify supply networks of parts.
Coway, which is the South Korea's biggest rental company, is currently producing all 110 household appliances such as water purifier, air purifier, and bidet from its factories in Gongju and Incheon. Because its major parts suppliers are South Korean companies, it has not faced much impact from the novel coronavirus. "We are sticking to domestic production considering premium home appliances that require strict quality assurance and distribution." said a representative for Coway.
Chung Ho Nais is also safe from the novel coronavirus as it produces its 60 main products such as water purifier at its factory in Jincheon. Kyowon Wells is currently producing 5 home appliances at its factory in Incheon and its four partners are also producing their products at their respective factories in South Korea. Cuckoo and Cuchen have factories in Yangsan and Cheonan respectively. Because Cuckoo and Cuchen produce their premium products excluding few low-end products domestically, they have faced little to no impact from the novel coronavirus.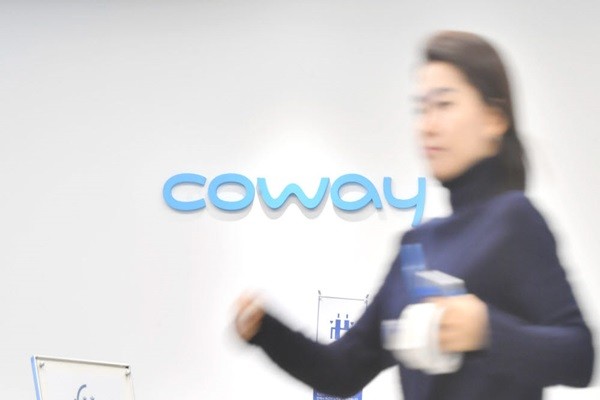 However, companies that highly depend ion China have faced major blows to their businesses due to the novel coronavirus. As the supply of "wiring harness" has been cut off due to the virus, an unprecedented development where South Korean automotive manufacturers have stopped part of their production lines has occurred. One home appliance manufacturer that highly depends on Chinese OEMs (Original Equipment Manufacturer) is facing a setback to the supply of its new products as many factories in China continue to remain closed. South Korea's PC industry, which also has high level of dependence on China, is facing a crisis where it may lose a peak season due to graduation and new admissions into schools as its production has been stopped due to the virus.
Repeated outside variables and damages on South Korean industries due to these variables cause South Korean companies to reflect on the value of "made in Korea" once again. Although South Korean companies transfer their production plants outside of South Korea in order to reduce costs, it becomes more difficult to maintain risks when there are unexpected variables. This indicates that relocating plants outside of South Korea is not the solution. However, it is difficult to deny economic benefits that overseas operation brings. Rather than just coming back to South Korea or moving operation overseas, South Korean industries believe that they need to actively look for ways to limit outside variables as much as they can.
In order to maximize the value of "made in Korea", some say that the industrial structure needs to be restructured as quickly as possible by combining advantages of domestic production and overseas production.
While developing core technologies domestically and having production plants for premium products in South Korea, companies need to diversify foreign supply networks of parts as much as they can in order to prepare for outside variables. To do this, some suggest creating a global "parts directory". Directory will show which country and which company produces certain part so that South Korean companies can diversify their foreign suppliers. Some also suggest South Korean companies to actively utilize New Southbound Policy in order to lower the level of dependence on China that has huge influence over South Korea.
"Because we cannot ever anticipate outside variables such as the novel coronavirus, it is desirable to manage "core values" domestically." said Hong Joon-pyo who is a member of Hyundai Research Institute's research committee. "We also need to work more with rising countries such as South-East Asian countries in order to reduce the level of dependence on China."
Staff Reporter Kim, Yongjoo | kyj@etnews.com