NEXTIN, a South Korean company specializing in semiconductor inspection equipment, received a satisfactory grade during an evaluation for its technicality that was carried out in order to determine whether NEXTIN is eligible to be listed on KOSDAQ. By receiving a satisfactory grade and satisfying necessary requirements, there is a greater chance now for NEXTIN to enter South Korea's stock market.
According to the industry, NEXTIN received an A grade during an evaluation that was recently carried out by an assessment agency. As a result, it has satisfied a minimal requirement that is required for a company that pushes for a special case of listing.
Korea Exchange prepared a fast-track system last September that eases requirements for materials, components, and equipment makers to go public on a stock market. Whenever a company applies for a special case of listing, all it needs to do is receive an A grade from an outside assessment agency for it to go public. Other companies need to get an A grade or a BBB grade from two agencies.
"We received a grade that will allow us to take a step forward towards becoming a public company." said a representative for NEXTIN. "Based on our schedule, we will make necessary preparations without any mistake."
NEXTIN, which is a subsidiary of APS Holdings, possesses inspection equipment for microfabrication process of semiconductor wafer and inspection equipment for OLED TFT (Thin Film Transistor) array. Its equipment is currently used by major South Korean semiconductor manufacturers such as Samsung Electronics and SK Hynix.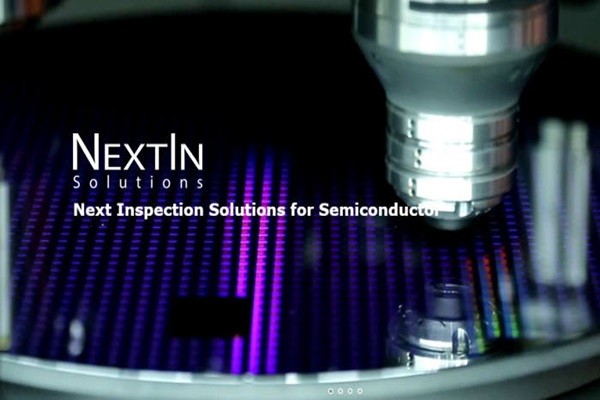 NEXTIN has been able to distinguish itself within the semiconductor inspection equipment market, which has practically been monopolized by American companies, through its technology. Although the sizes of its sales and operating profit are small compared to foreign companies, it is looking to carry out an IPO (Initial Public Offering) through its advanced technology. According to NEXTIN, it is planning to request a preliminary hearing between late March and early April. It is intent on going public on KOSDAQ by end of this year.
The industry predicts that NEXTIN will be able to establish a more stable management through government support. South Korean Government has been providing various benefits for materials, components, and equipment makers in order to deal with Japanese Government's restrictions on its exports to South Korea.
NEXTIN was one of the 55 companies that were selected by Ministry of SMEs and Startups last year as rising materials, components, and equipment makers. As a result, it will receive up to $15.6 million (18.2 billion KRW) for the next five years for its R&D and marketing. It is expected that the support will be used to enhance its current technologies and to accelerate commercialization process of innovative technologies. Considering NEXTIN's technologies and the size of government support, there is a high chance that NEXTIN will become a public company.
It is expected that there will be more companies that will look to go public starting with NEXTIN. Not only is the government providing huge amount of financial support to localize key materials, components, and equipment, but the political circle and the financial circle are also contributing to the government's plan.
Meanwhile, 87 companies had become public between 2005, when the system of special case of listing was introduced, and 2019 according to Korea Exchange. There has not been any case of delisting. Korea Exchange kicks out any company that makes less than $2.56 million (3 billion KRW) in annual sales or records operating loss for four years in a row. Companies that apply for the system however are exempted from the requirement of making at least $2.56 million in annual sales for five years and are not subjected to the requirement on operating loss as well.
Staff Reporter Yoon, Heeseok | pioneer@etnews.com