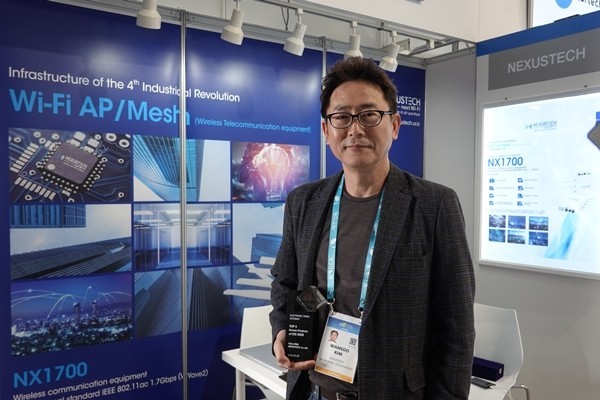 NEXUSTECH showcased their outdoor Wi-Fi solution, 'VVIA', at CES 2020 held in Las Vegas, USA, and was selected as one of the 'Top5 Korean Products of CES 2020'.

Overseen by ETNews, 'Top5 Korean Products of CES 2020' is a project that considers the originality, marketability, mass production potential, and investment value to select Korean products and services from Korean SMEs and venture companies that must be noted at this year's CES.

Recently, with the rapid rise of outdoor IoT traffic, the global trend is to expand public Wi-Fi, and in Korea, there are emerging success stories of local governments establishing public Wi-Fi. In addition, the construction of smart cities, which manage all infrastructure and provide better public services, are expanding, and there is an increasing demand for technology and products that correspond with convenience for users.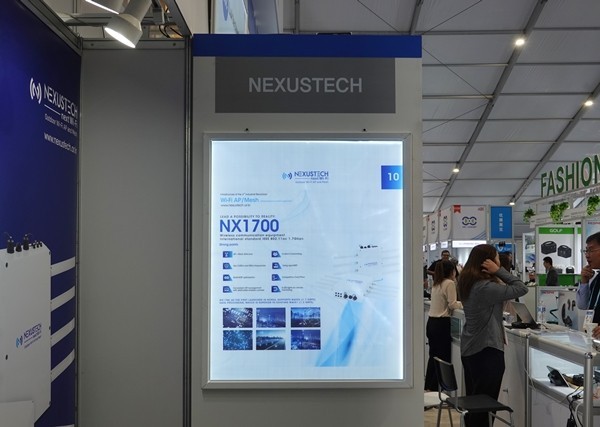 As a response, NEXUSTECH uses its accumulated know-how and technology to produce innovative products that correspond with the market. 'VVIA', the outdoor Wi-Fi solution introduced by NEXUSTECH at this year's CES 2020, is an integrated outdoor Wi-Fi Access Point and Mesh, and is a high-performance, outdoor AP communication equipment designed to withstand tough outdoor conditions.

In addition, VVIA is optimized for Multi-HOP(3HOP), and provides personalized services(including IoT). It also supports power RF radiation and stable, uninterrupted signals, and is equipped with a competitive, Opensource based Openwrt controller.

A spokesman said, "NEXUSTECH has entered the markets of Vietnam and India with technology that doesn't fall behind any global company," and revealed, "We plan to introduce NEXUSTECH's solutions to the markets of the whole world."

Electronic Times Internet Reporter Eunjung Judy Yu(judy6956@etnews.com)