South Korean Government is planning to select a location where autonomous taxis can perform their trial runs just like Google Waymo. Selected location will be the first commercial transportation service pilot zone using autonomous car.
South Korean Government is planning to start focusing the goals of policies on verifying business models such as changing the current autonomous demonstration project that has been centered on technology development to be centered on service development starting from this year.
According to Ministry of Land, Infrastructure and Transport (MOLIT) and relevant industries, MOLIT is planning to designate a local government group that proposed an autonomous commercial transportation model and has satisfied MOLIT's conditions as a zone for trial runs by end of this year.
Commercial transportation trial run zone will be designated when Autonomous Vehicle Act is enforced in May. Rather than inviting public participations, MOLIT is going to evaluate local government groups' plans on how they are going to operate their zones. If conditions are right, there is a chance that more than one area can be selected as trial zones. South Korean Government is going to announce a trial zone or trial zones in order in the second half after organizing relevant systems and establishing an evaluation committee.
While autonomous vehicles are able to be on a road in South Korea through a temporary operation approval system, they are limited to just testing autonomous technology. When a trial zone is selected in the second half, autonomous taxis or commercial trucks can also be tested. Businesses are expected to demonstrate and develop various business models based on autonomous vehicle by being able to check feedbacks from customers.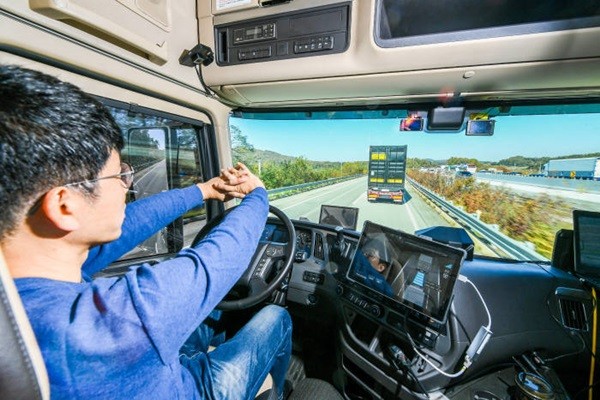 MOLIT is going to focus on finding various business models throughout the autonomous technology industry this year as well as designation of a trial zone.
Mobility Demonstration Project that is set to start this year with a $2.59 million (3 billion KRW) budget is going to support new mobility services such as robot parcel service that are designed by the private sector. MOLIT is going to devise the project in the first half and select participants in the second half. If the project is successful, it is going to look to carry on the project until next year.
MOLIT is also going to carry out a demonstration project that will expand the industry. Local testbed will be established at Chungbuk National University's Cheongju Campus. C-ITS (Cooperative-Intelligent Transport Systems) will be set up in Ulsan and Gwangju this year after they were set up in Seoul and Jeju last year.
Autonomous platooning demonstration project that has been carried on through a collaboration between the private sector and the government will be expanded this year. The project, which has been run on closed roads in Yeoju, will increase the number of vehicles from two to three. Two vehicles that were verified on a closed road will be tested on a city street.
Research project that demonstrates public transportation system based on autonomous technology and started in Sejong-si is going to introduce large buses on BRT (Bus Rapid Transit) lines that have yet to open this year after introducing 15-seat buses last year.
"Demonstration projects will start focusing on service development this year after they had been focusing on technology development." said Lee Chang-ki who is the head of MOLIT's Advanced Auto Technology Department. "New places will be opened for autonomous technology as it will be possible to demonstrate various business models within a trial zone."
Staff Reporter Mun, Bokyung | okmun@etnews.com