Data center is emerging as a new magnet for investment as capitals are shifting from office and shopping mall leasing industries to data center leasing industry. As data center's roles are growing in order to implement major technologies such as cloud and AI for the Fourth Industrial Revolution, relevant industries are also growing at the same time. Investments in the data center industry are happing globally. Multinational companies are starting to gather around South Korea's data center market as it starts to grow.
◊Data center emerges as a key component for cloud and AI technologies
According to Cisco, it is estimated that the amount of mobile data traffic will increase at an average annual rate of 46% from 2017 to 2022. As amount of data increases sharply, many companies are starting to introduce cloud systems that can store and manage data. In order to establish cloud systems, companies either build or lease data centers. Data analysis and data use, which are key features of AI, are another reason why data centers are needed so much.
Data center market is growing as there are increased demands for data centers. According to a market research company called Technavio, the data center market is estimated to be worth $437 billion by 2023 after growing at an average annual rate of 19% from 2018 when it was worth $183 billion. Colocation market is also growing at a rapid speed. Colocation is a service that provides and manages a space for a data center for companies that are unable to construct or operate data centers on their own. Due to increased demands for this service, there is also increased number of hyperscale data centers that are basically a large-scale data center. Hyperscale data center market is led by multinational internet companies such as Microsoft, Amazon, Google, and Facebook that construct their data centers and colocation companies that extend their data centers. The U.S. is experiencing fast establishment of large-scale data centers as more than 6 projects for data centers that are bigger than 28,000 pyeongs were announced in 2017 alone.
The data center market is also seeing a change in main agents of the market. In the past, it was mostly led by ICT-related companies such as telecommunications companies and IT service providers. However, real estate investment trusts that distribute profits that they have earned through data center investment and operation to investors have started to receive the spotlight in recent years. Basically, real estate leasing businesses are leasing out data centers instead of buildings as they are seeing data center as a new magnet of investments due to increased real estate vacancy rate and super-low interest. According to KPMB International, data center real estate investment trusts out of all real estate investment trusts had the third highest profit ratio (26.9%) in the U.S. last year.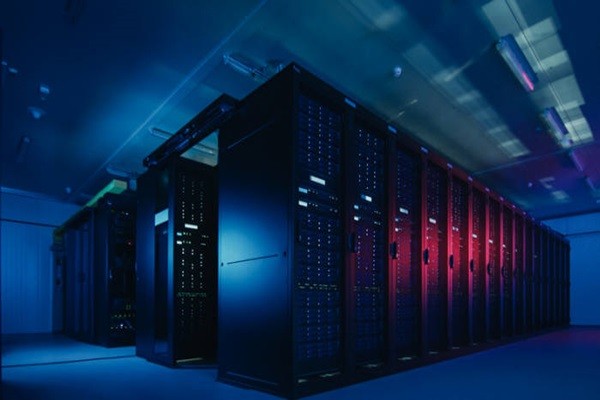 ◊South Korea emerges as the battlefield for the data center industry
Compare to other Asian countries, South Korea has relatively low electricity bill and has lesser chance of natural disasters such as earthquake compare to Japan. As South Korean and foreign major companies such as Naver and Google have recently announced that they would establish separate data centers, South Korea's data center market has also grown at the same time. Active efforts by local government groups to attract foreign companies is one reason why South Korea seems attractive to multinational data center companies. Fact that South Korea is close to China, which is one of the biggest data center markets in the world, is another reason why South Korea has emerged as a major data center market.
Data center real estate investment trusts, which are ranked first and second globally, entered the South Korean market last year. Equinix has prepared a space to lease out for data center by collaborating with Samsung SDS. Digital Realty is constructing a data center by signing a contract with Seoul-si regarding purchase of a land. Both companies are aggressive in their approaches while announcing that they are making South Korea as the key base to target the Asia-Pacific market. Because other multinational asset and investment management companies and colocation service providers are also looking into enter the South Korean market, competitions surrounding South Korea's data center market are expected to be fierce. As major IT service providers such as Samsung SDS and Shinsegae I&C in addition to KT, SK Broadband, and LG Uplus are actively attracting foreign customers, there has been an increase in number of South Korean data center service providers. After constructing a data center in Chuncheon last year, Samsung SDS is preparing to construct a data center for HPC (High-Performance Computer).
"Not only there are increased demands for data centers in South Korea, there is also a gradual increase in supply of data centers through colocation service." said KPMG International. "South Korean companies need to pay careful attention towards movements and investment trends by multinational real estate investment trusts within South Korea and make advance preparations in order to grab the upper hand of the data center investment market."
Staff Reporter Kim, Jiseon | river@etnews.com