South Korea's rental industry is pushing for convergence with different industries and application of ICT (Information Communication Technology) in order to innovate foundation of competitive edge of rental companies and to pioneer new markets. The industry is planning to collaborate with new business models and focus on developing innovative services through new sales platforms.
According to the industry, major rental companies chose convergence with different industries as one of key strategies for 2020.
The industry, which has grown through rental businesses of home appliances, is looking to expand its businesses by expanding the range of its rental companies and introducing differentiated services. As ICT such as AI, big data, IoT, and cloud has spread throughout the industry, the industry is actively attempting to apply ICT to its services. If employees managed customers one by one in the past, the industry is planning to analyze customers through AI and big data and provide customized services. The industry will collect data through IoT and cloud and provide services without any change even if employees in charge are changed.
"We are currently researching technologies that can solve inconveniences that are currently felt by customers by utilizing AI, IoT, and big data." said a high-ranking official from the industry. "We are looking to innovate our services through ICT." This high-ranking official also added that major rental companies are looking to pioneer new markets by creating synergy with different industries and that they are looking at various ways to collaborate as they can completely lose their leadership within the market that is changing rapidly if they just relax and do not make any appropriate preparation.
Changes within the industry are mostly taking place within M&A market. Companies that are not related to the industry are actively looking to acquire rental companies.
Netmarble is working on acquiring Woongjin Coway that is the top rental company in South Korea. "We are planning to grab the upper hand of South Korea's smart home subscription economy market by combining our technical skills in ICT and Woongjin Coway's platform." said Netmarble while announcing its plan to acquire Woongjin Coway. If an agreement for acquisition is reached by end of this year, convergence of platforms and businesses between Netmarble and Woongjin Coway will take place rapidly starting from 2020.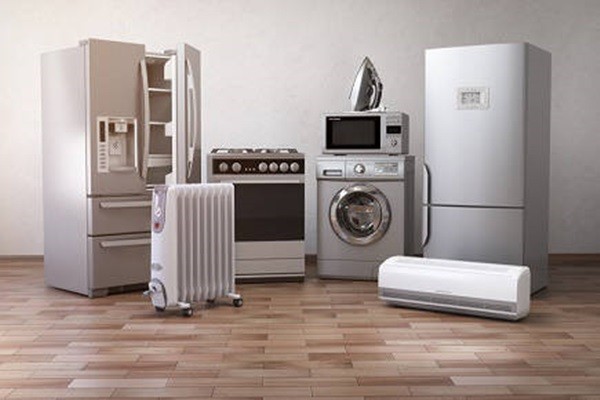 Even before Netmarble planned to acquire Woongjin Coway, there was another case of an ICT company acquiring a rental company and such acquisition can be a barometer to predict the direction of collaboration between Netmarble and Woongjin Coway.
Dream Security, a company specializing in comprehensive securities, recently acquired 'Korea Rental' that is one of the four biggest rental companies with South Korea's B2B (Business to Business) rental industry. Korea Rental lends and manages office equipment, measuring instruments, and industrial robots to companies. Dream Security is planning to digitalize a rental business by applying its blockchain and ICT technologies to Korea Rental's knowhow in offline asset management.
"ICT solutions are beginning to be provided in a form of subscription service based on cloud. Rental companies have knowhow in sales and management in a form of service." said CEO Beom Jin-kyu of Dream Security. "While laptops were simply lent and sold in the past, we can now provide OS (operating System), security solutions, and various software (SW) all at once and manage them comprehensively."
SK MAGIC, which was established after SK Networks acquired Dongyang MAGIC, is expected to create synergy with a rental car business starting from 2020. SK Networks decided to combine its rental car business into its subsidiary called AJ Rent-a-Car on the 15th. The name AJ Rent-a-Car will be changed into 'SK Rent-a-Car'. SK Networks has chosen home appliance and car rental businesses as its driving forces. SK Magic is actively trying to create synergy with other subsidiaries as it has put out a collaborative promotion with SK Telecom.
Actually, there are many cases where companies are looking to expand their businesses through convergence with different industries and technologies. One example is convergence of mattress and SleepTech that is being attempted by Woongjin Coway. Woongjin Coway introduced brainwave analyze and smart bed convergence technology this year. Its smart bed convergence technology checks a customer's sleeping state and brainwave and provides optimal sleep. Woongjin Coway signed a joint development agreement with Professor Jung Jae-seung of KAIST (Korea Advanced Institute of Science and Technology) to develop its solution for sleep.
"As companies tend to consumer their resources more effectively due to economic depression and low growth that has become chronic, the rental industry has become the biggest beneficiary of the recent trend." said Professor Kim Kyung-hwan of Sungkyunkwan University's Graduate School of Global Entrepreneurship. "If traditional businesses become more advanced through AI and ICT, there will be bigger benefits for consumers and the rental industry and relevant industries can grow at the same time."
Staff Reporter Lee, Youngho | youngtiger@etnews.com